By Peter Egwuatu
SUNU Assurance Plc has disclosed its intention to explore retail market in the country in order to enhance value for its stakeholders.
In a chat with journalists in Lagos, the Managing Director, Mr. Samuel Ogbodu, said: "We want to take advantage of Nigeria's population to boost our market share in the industry and thus enhance the value of our stakeholders. We would boost insurance penetration in the country by exploring the retail market to bring insurance services to 180 million Nigerians in all the nooks and crannies."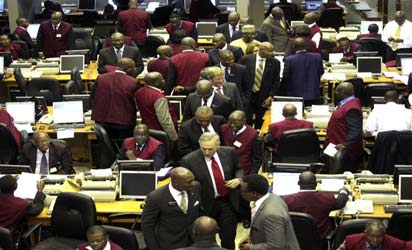 He also stated that the company is determined to grow its business consistently over the next five years to become one of Nigeria's 10 largest underwriting companies.
He said the company had experienced a remarkable turnaround since the acquisition of the former Equity Assurance Plc by SUNU Assurance Group in 2016.
https://www.vanguardngr.com/2019/03/transcorp-shareholders-to-get-over-n1bn-dividend/
He added that the insurance company had been transformed from a struggling one on the brink of bankruptcy to a viable insurance company in Nigeria, with a growing reputation for professionalism and prompt claims payment.
Viable insurance company
Ogbodu stated: "We would leverage on SUNU Group's expansive retail knowledge and expertise to drive retail insurance in Nigeria and build long-term growth. The board and management are committed to running the company in the most professional way with a view to creating values for shareholders and other stakeholders."
In its own comment, the Executive Director, Strategy and Performance, SUNU Assurance, Karim Dione, gave the assurance that the new core investor had long-term strategic interest in Nigeria, as there was vast untapped potential.