By Princewill Ekwujuru
Marketing ex-perts have projected increase in the use of video as major means for advertisement in 2019 with more than 48 percent brands expected to add storytelling into their advertising content this year.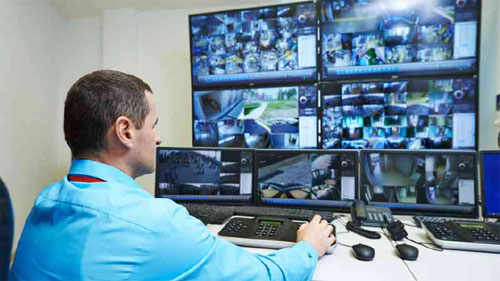 The experts said this percentage is a result of technology and the storytelling techniques brands will deploy to drive consumer attention.
The experts also said as technology and search engines increase in velocity, so do the strategies marketers will employ to engage consumers online, especially through Youtube.
Likewise, they stated that social media presence, innovative new technology integrations, and strong behind-the-scenes strategies and measurement plans will be the benefits brands that use storytelling content will enjoy when they use search engines.
Vanguard Companies and Markets (C&M) investigation showed that storytelling was deployed by majority of brands in Nigeria, especially in 2018, with experts arguing that the trend will increase in 2019.
The findings also showed that content marketing are tools employed by companies to reach their target audience incorporating Youtube and other social media search engines.
Speaking at a briefing tagged: Ads Media Chat, Country Director, Google Nigeria, Juliet Ehimuan-Chiazor, said that 17 million eyes through Youtube viewed top Ads in 2018 in Nigeria, while 257.5 million viewed top Ads globally. In Nigeria,  Ehimuan-Chiazor said: "Last year, MTN's ad, Traditional Wedding Day, recorded 2.6 million views, Jumia's Black Friday – 2.3 million views, Stanbic IBTC – Enabling you to be you – 2.1 million views, Union Bank of Nigeria – Enabling Success – 2.7million views, United Bank for Africa's advert, 919 Dance Video recorded 1.6million views. Others are MTN Mpulse advert-The Takeover which had 1.6million views, Airtel NG – The-In-laws advert-Tutorial got 1.4 million views, P&G Nigeria advert- Ariel Assurance recorded 1.3 million views, GTBank advert-Come Let's Eat Together – GTBank Food & Drink 2018 had 1.2 million views and LG Inverter advert–The new Inverter Equation of home appliances recorded 1.2 milion views.
Yaw, BigTimi, other influencers join #HealingInAPhone Twitter trend
She added: "Looking at this year's top ads on YouTube, we find a few key trends such that emotive storytelling is key to building brand love and preference as shown in Airtel NG advert-The In-laws. How MTN's Traditional Wedding day advert depicts how culture connects.
Music found a place at the heart of YouTube – so it's no surprise to see many brands riffing on musical themes this year, like UBA's advert, 919 dance video."
Amid a year of political and social turmoil, she said: "Many brands chose to take a stance on social topics, leading to some of the year's most thought-provoking works, including Union Bank's commercial, Enabling success."
In global Ad view, she stated that the 2018 Global Year-End, YouTube Ads show that Amazon Super Bowl LII Commercial-Alexa Loses Her Voice was viewed by 50.1 million eyes. On the YouTube music advert—Open The World of Music recorded 39.5 million views, OPPO F7-Real SHomePod — Welcome Home by Spike Jonze — an Apple advert had 16.3million views, Gatorade|Heart of a Lio advert, had 13.7million views and Support Makes Real Hero advert, had 31.7million views, Nike's-Dream Crazy commercial recorded 27.3 million views.
Others are Turkish Airlines' advert -Safety Video with The Lego Movie Characters had 25.2 million views, Groupon 2018 Super Bowl Commercial-Who Wouldn't, recorded 25.5 million views, Samsung Galaxy commercial: Moving On, recorded 17.4 million views, Rescue Blue the Dinosaur-Lego Jurassic World-Pick Your Path commercial had 10.8 million views.
According to a content marketing expert with SpringBoards Nigeria, Morris Ibeabuchi, "storytelling content is the way to go now. I am glad some Nigerian brands are toeing the line. Content marketing is a strategic and storytelling marketing approach focused on creating and distributing valuable, relevant and consistent content to attract and retain a clearly defined audience and ultimately to drive customer action.
"I can tell you for free that this year, brands that follow the social media, especially Youtube will have an advantage over those that do not. Majority of business-to-business (B2B) and business-to-consumer (B2C) marketers who advertise using the social media will increase their market leadership because most consumers watch ads online these days."
Twitter summoned to Indian Parliament over alleged anti-BJP bias
Speaking, Adewole Aromale of Darths Communications, Lagos said: "Video will be growing this year with estimated 48 per cent of marketers planning to add Youtube to their marketing plans, while 46 per cent plan to add facebook video. 2019 will be about creating interesting storytelling content people want to engage with. Do not talk about your brand, create content people can relate with, watch or listen to."
Martha Nor of MarketHub International, taking the example of soft drinks said that as people begin to drink less soda, soft drink brands are faced with challenges in terms of retaining customers and keeping sales up. Coke has shown itself to be particularly good at content marketing, creating an online magazine and going all out with a marketing mission tagged: Content 2020. Simply put, Coke knows that it needs to produce the best and most engaging content if it wants to continue to connect with its customers.