Sexy Nollywood actress and Instagram sensation, Inem Peters, born  Joy Peter Uboh, has released the poster of her sixth film 'A Perfect Past' which is expected to hit the market soon. According to the delectable actress when she posted the poster on her Instagram page, the film was well cooked and ready to be served.
For the production of the film, the budding filmmaker, dragged the likes of Frederick Leonard, Mary Lazarus, Mofe Duncan, Jide Kosoko, Bolaji Ogunmola, Angela Philip to set. It was a production of Jojo P. Production and directed by Olowojaiye Michael.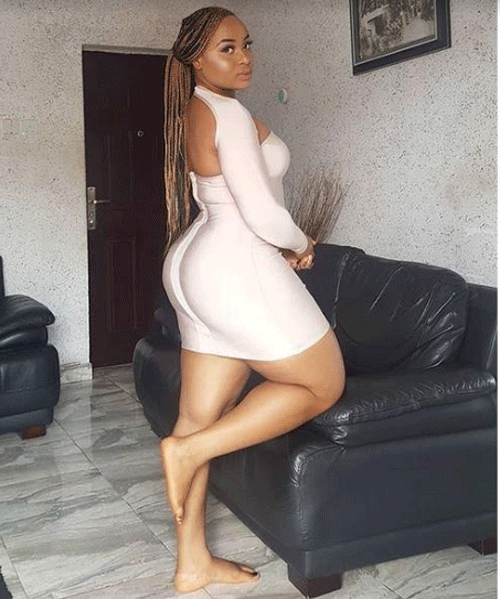 The film, 'A Perfect Past' tells the story of a couple who are happily married and were living a life of bliss until the past came calling. It was a past that came to shake their present union and what unfolds are series of events better imagined and worth seeing.
Inem Peter who started her journey in Nollywood with a cameo appearance in Wale Adenuga's Papa Ajasco has produced five other films, namely; Five Wives, Last Date, Lying Game, Hard Fate and Broken Wall. She has featured in many other productions like  My Darkest Dream, The Village Lord, Corporate Maidens and many others.