By Adeola Badru
FOLLOWING pockets of violence that erupted in Ibadan, Oyo State capital, Governor Abiola Ajimobi, yesterday told those responsible for the security breach to wait for the consequences of their actions, vowing that they would be made to face the music.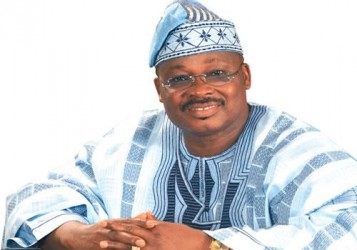 Recall that crisis erupted in major parts of the state as a result of ballot boxes snatching and the gruesome murder of a serving member of the House of Representatives in the state, Hon. Temitope Olatoye 'Sugar' on Saturday, March 9, leading to attacks on innocent citizens.
Ajimobi, who spoke with the State House correspondents against the backdrop of the recent unrest in the state, however, said peace sustained by his administration in the last eight years would not be allowed to degenerate to the days of brigandage witnessed before the advent of his administration.
He said "This government would not leave its administration until May 29, so between now and May 29, we will ensure peace and tranquillity, which is the hallmark of our administration and all that foment trouble in the state will face the music. We believe all hands must be on deck to maintain peace and tranquillity in the state."
However, he admonished the governor-elect, Mr Seyi Makinde to maintain the peace and security, which according to him, have been the hallmark of the All Progressives Congress administration in the state.
"On the candidate, particularly the newly elected governor, he should toe the line of peace and he should also encourage the people to toe the line of peace, just like we have done. Even if we have done bad things in some areas,  we have done many good things that outweighed those supposedly bad things," Ajimobi stressed.
Subscribe for latest Videos