It's very obvious and glaring that the 2019 presidential election was rigged. Atiku Abubakar alongside other well meaning Nigerians should take INEC to court. He should follow all due process, and going to court is the  right thing to do. If not for anything but to build back faith in the hearts of the electorate and sustain democracy. – Queenesther Kletsaint  Writer/Farmer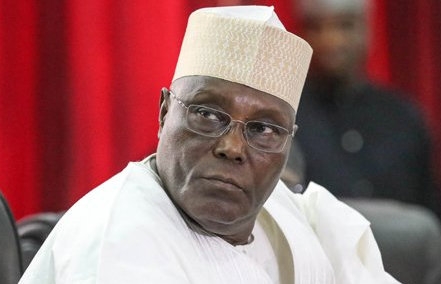 Of course such exercise that was below expectation deserves to be challenged before the Election Tribunal.
It is painful that PMB who happened to be a product of free and fair election could not help to give us at least what Nigeria had in 2015.
When dozens of professors could not give accurate election figures as a result of massive rigging, then who will help? -Comrade Ishowo Olanrewaju,  Activist
He should have challenged OBJ in the court over allegations against him if he knows he is clean. He who comes for equity must come with clean hands. Going to challenge the Presidential election result is a futile effort. I beg, he should launder his image first before anything.-Mr Dare Oyedele Businessman
He should quietly go and think on how to reorganise himself as everything in life should not be a do or die affair. If you are coming to serve people, you should not be their master but their servant.
He should allow people and God to fight for him rather than fight for himself. -Mr Obed Gbanble  Technician
It is within his constitutional right to challenge the presidential election at the tribunal. I do not know what his allegations would be, so until then, I can't say he shouldn't go ahead. However, there are evidences that didn't exempt his party in some of the misconducts INEC and Security agents had reported. -Elias Abayomi Adagunduro
 Journalist
What Atiku signed was a peace accord not a no-contest deal. If he has good reasons to contest the results at least for record purposes, let him contest, after all Buhari himself contested election results in the past. It is legitimate. -Oluyemi Fasipe  New Media Communication Strategist.
By Bose Adelaja, Ebun Sessou, Yinka Latona, Sophia Ogu,
Chiamaka Uba & Dickson Omobola
https://www.vanguardngr.com/2019/03/pdp-a-week-of-political-solitude/