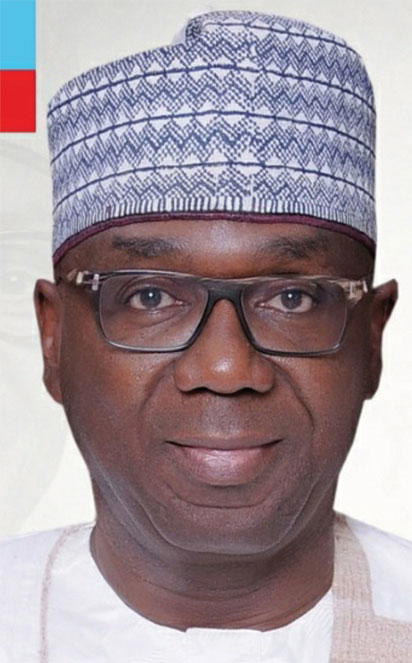 Executive Governor of Kwara State, Abdulrazaq Abdulrahaman
Labour Party, LP, in Kwara State, yesterday, said the results of Saturday's governorship and House of Assembly elections in Kwara State were a true reflection of the wishes of the people of the state and called on all contestants to accept the wishes of Kwarans as expressed through the ballot box.
In a communiqué issued at the end of the State Executive Council, SEC, of LP in Ilorin, the party congratulated Governor-elect, Alhaji Abdulrahman Abdulrazaq, of All Progressives Congress, APC, for his victory and also congratulated all the elected senators, House of Representatives members and members of the state House of Assembly.
The party had earlier congratulated President Muhammadu Buhari who it gave massive support during the presidential/National Assembly elections for his re-election for the second term in office while commending him for the promise to run the all-inclusive government.
The communiqué signed by AbdulKareem Onagun, Rotimi Ajiboye, Issa Aremu, Chairman, Secretary and 2019 governorship candidate respectively, condoles with the relatives of two Nigerians, namely Amb. Abiodun Bashua and Prof. Pius Adesanmi and all the 157 passengers and crew that died in the Ethiopian Airline that crashed on Sunday.
The LP recalled that the victory of the APC governorship candidate in Kwara State was made possible through the massive support of good people of Kwara State and the historic alliance between APC and LP as well as other progressive forces to consolidate on the joint victory during the presidential and National Assembly elections.
The communiqué reaffirmed "the commitment of the Party to abide by the spirit and content of agreement with the APC in the great task of rebuilding Kwara State to the path of prosperity for all adding that it was a  long road to restore the leadership role of  Kwara state in education, health, infrastructure, industrialization and sports."
LP expressed "its readiness to partner with the APC consistent with the joint Memorandum of Understanding for the speedy transformation of Kwara State. We commend the people of Kwara State for keeping faith with democracy despite unfulfilled past promises while expressing optimism that the incoming government has emerged through free and fair elections would make a positive difference for the people. LP equally commends   INEC and security agencies for ensuring a successful gubernatorial election. The Party also commended the political parties, their candidates and supporters for the peaceful and orderly conduct during the election."
It commended "all the party men and women in the state as well as thousands of supporters for the confidence in the party and for adhering to the directive to vote en masse for the APC during the last election, noting that with good governance all Kwarans are winners.