By Elizabeth Adegbesan & Cynthia Alo
THE Pension Fund Assets rose by 15 percent to N8.6 trillion as at end December 2018 from N7.5 trillion recorded in the corresponding period of 2017. Vanguard analysis of the recent Pension Asset and Membership Data from the National Bureau of Statistics (NBS) showed that in 2018, the Pension Fund Asset under Management stood at N8.6 billion.
The data showed that the number of workers registered under the pension scheme rose by eight percent to 8,410,184 from 7,823,911 in 2017.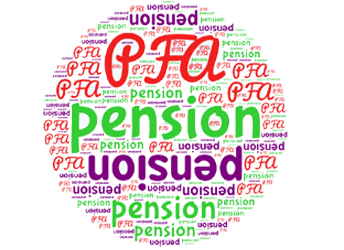 However, the FGN Bonds has the highest weight percentage of 52. 49 percent of the total pension fund assets in 2018, but it recorded a decline of 1.32 basis point when compared to 53.81 percent recorded in 2017.
https://www.vanguardngr.com/2018/11/understanding-the-contributory-pension-scheme/
The report stated: "The Pension Asset and RSA Membership Data  fourth quarter of 2018 (Q4'18) reflected that 8,410,184 workers are registered under the pension scheme compared to 8,136,202 registered workers in Q2'18 while the Pension Fund
"Asset under Management as at Q4 2018 stood at N8.6 trillion as against N8.3 trillion in Q2'18.
"FGN Bonds has the highest weight percentage of 52.49 percent of the total pension fund assets and closely followed by treasury bills with 19.37 percent weight and local money market securities with 8.21 percent weight while foreign money market securities have the least with 0.04 percent weight."
"Participants within the age distribution 30-39yrs have the highest percentage composition closely followed by participants within the age bracket of 40-49yrs and 50-59yrs while participants above 65years have the least percentage composition."