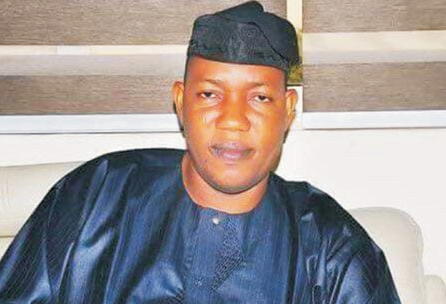 •Okanlawon
By Charles Kumolu,  Deputy Features Editor
All Progressives Party, APC, House of Assembly candidate in Kosofe Constituency 1, Mr. Sanni Okanlawon aka Okla, in this interview, discusses his vision and chances.
How capable are you for the position you are contesting for?
I first took leave of absence from the civil service, after which I voluntarily retired to set up a private taxation firm. We we do practically tax management   and tax administration.
In 2015, I was appointed a Special Adviser to Lagos State Governor on food Security. It was a privilege to be appointed and I served meritoriously. We did a lot to add value to food security in Lagos State. Chiefly among the value I added is the Lake Rice.
We studied the food geography of the state and discovered that rice is our major staple food in the state, while bread and garri are   next. The governor saw it as a good initiative and supported us.
That was why we partnered with Kebbi. Lagos has the consumption power, industrial base and financial power while Kebbi has vast arable land for rice growing. We considered the growing population of the state and decided that we must ensure food security. We get rice padding from Kebbi and do the processing there. Lagosians are enjoying it today because of the rigour my team and I brought to the table. I traversed many states to make sure   Lake Rice was a success.
My plans
I am wearing a seemingly very large shoe which belongs to the incumbent, Bayo Osinowo, who was recently elected a Senator to represent Lagos West Senatorial District. His performance in the House of Assembly is legendary. I want to believe that Osinowo wants me to do better than him. Having served as an executive member, I want to bring about quality representation. I have the capacity, energy, tenacity, drive   and intelligence to represent my people. My passion is to work for the development of the people. Even without being elected, I was appointed into different positions to serve the state. I was appointed Secretary to the Local Government Area, LGA, and Special Adviser among other positions. In those capacities, I worked for my people.
https://newlive.vanguardngr.com/2018/12/fec-okays-22-99m-for-maritime-security/
Now that I want their votes, I am confident that they will elect me as their representative. If given the opportunity, I will make sure that I will be their voice in the House. Primarily, our responsibility is to make laws but we have oversight functions to perform. I will do all the functions to the best of my knowledge.
The generation of commissioners and specials advisers that will come are people that I know. It would be easy for me to knock on their doors for the sake of my people. As the representative of the   people I will work with the various ministries and chairman of local government to attract infrastructure to my constituency. I will ensure that our schools are refurbished to provide a conducive learning environment. We have 477 streets in Kosofe LGA. Successive governments have tried their best but much can be done. As a son of the soil, I have carried out my research and discovered the roads that require attention.
Not a green horn
Having lived in this constituency for over 50 years, I know what our people need. I am not a   political greenhorn like other contestants in   other parties. I have the experience they lack. My experience is an added value.   We have just three health centres in this constituency. There is one in Ogudu, one in Mende and one in Oworo.
They are not enough considering the population of this constituency. We need primary health care centres in all the wards in Kosofe Constituency 1. I will strive hard to lobby and ensure that we get more health centres and E-Library. Every ward in Lagos State must have a primary healthcare centre. Security in the Kosofe   Constituency 1,   needs to be strengthened because we have just four police stations. We can have one each in all of our wards. We must change the mindset of our youths so that they can have self confidence. I believe that it is not just enough to be carrying certificates around. I will create skills acquisition schemes that would empower our youths.
Do you consider your opponents as threats to your prospects?
The PDP candidate contested in 2015 and he is   excited about "Not too Young to Rule." I am also also not too young to rule, not unexposed to rule and I am not too inexperienced to rule. I want to commend all contestants   for making sure that there has not been violence. As Special Adviser, I facilitated many projects for my constituency. For instance I raised the issue of the second access road to Oworonshoki at the state executive council meeting.
I facilitated the construction of the   pedestrian bridge opposite Newcastle Hotel. I discovered that people were dying while crossing the highway and raised the issue at the state executive council meeting. Even when I was the Secretary to the LGA in 2007 we tried constructing it but we didn't succeed. When there was pressure on Ojota pedestrian bridge as a result of human traffic, I raised the issue at the the state executive council meeting and the construction of the second bridge was approved. Beyond legislation there are things we could leverage on our contacts to achieve.
https://newlive.vanguardngr.com/2019/03/amosun-my-mentor-not-my-godfather-akinlade/
Here in Mende, the bridge at Arowojobe had collapsed for long and the residents made a makeshift bridge which is not sustainable. I raised the matter at the executive council meeting and the governor approved it. Today, work has commenced on the bridge. Because of my record, I know I would bring development and infrastructure renewal to Kosofe Constituency 1. I am urging my people to vote for me as their representative.