By Demola Akinyemi
A 21-year-old man, Shefiu Abubakar, was yesterday sentenced to 10 years imprisonment by Justice Durosinlohun Kawu of an Ilorin High Court for killing his brother, Babuga Abubakar with firewood.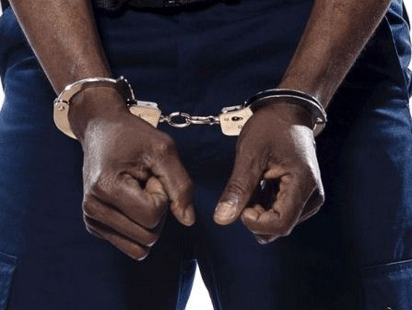 Abubakar committed the crime in Dona Dogo, Edu Local Government Area of Kwara State on suspicion that Babuga was having an affair with his wife.
In his judgment, Justice Kawu stated that sometime in 2015, the convict went to his elder brother's house after reporting at the Police that the latter was dating his wife.
The trial judge added that Abubakar called his brother out from his house and hit him on the head with a wood, which resulted in his death on the spot.
The accused was however said to have told the court that he didn't intentionally kill his brother, saying "I did not intend to use the stick to kill him, but to defend myself."
The court said the prosecutor proved his case beyond reasonable doubt and established the case of culpable homicide against the convict.
He said Abubakar used the stick "to hit his brother on the head, not considering the consequence of his action, hence, he killed Babuga."
He said the argument that the convict killed the deceased in self-defence is therefore not justified.
After making an interlocutory appeal through his counsel, Barrister Yusuf Gbajumo, the convict pleaded with the judge to temper judgement with mercy.
Gbajumo submitted further that the convict is the breadwinner of his family, pleading that the court should be considerate with the judgment.
According to him, the convict has not got any successor, saying sentencing him to death will mark the end of his generation.
Kawu, therefore, sentenced Abubakar to 10 years in imprisonment with four years already spent in prison custody inclusive.