…says genuine Nigerians have nothing to fear
By Ebunoluwa Sessou
As Nigeria joins the rest of the world to mark this year's International Women's Day, IWD, Nigerian women have been charged to seize opportunities in the second term administration of President Muhammadu Buhari in order to give voice to the voiceless.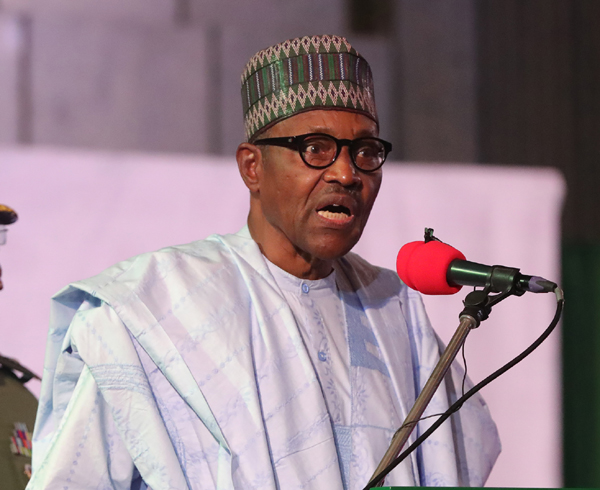 Executive Director, Lagos International Trade Fair, LITF, Mrs. Lucy Ajayi, gave the charge recently during a warm reception in Lagos to congratulate President Muhammadu Buhari over his victory at the last Presidential polls.
Ajayi who noted that with the theme of this year, BalanceforBetter, Nigerian women should build a gender-balanced world with everyone having a part to play every time.
According to her, the theme  should not end on the International Women's Day, it is an avenue for women to play active politics in providing a unified direction to guide and galvanize continuous collective action in governance.
She advised women to build a gender balanced world adding that, women's issues should be taken as real business that borders on all aspects of human endeavours. She noted that gender balance is essential for economies and communities to thrive.
In the same vein, the LITF boss assured Nigerians that better days are ahead, saying that genuine Nigerians have nothing to fear.
"With Buhari on the saddle again, Nigerians have nothing to fear as he would surely put smiles on their faces. He is a silent achiever, who the propaganda machine of the opposition finds it very hard to stop.
2019: Obasa calls on women to caution their wards against election thuggery, violence
"Like I said prior to the election, his works have spoken for him, sincere people know who to vote for," she said.
Commenting on the erroneous statement making the rounds that the economy might nosedive again, Lucy dispelled the rumour citing the LITFC as a probable pointer to a better Nigeria, all thanks to Buhari.
"Take for instance, what we have been able to do at Lagos International Trade Fair is a testimony. We are gradually restoring its lost glory, owing to Buhari's forthrightness.
"I make bold to say Nigeria will work again, Buhari is seriously pursuing that cause and it is already yielding fruits via our GDP.
"Massive infrastructural works across the country and the direct economic face-lift for the downtrodden are clear pointers to better days coming. Genuine and patriotic Nigerians have nothing to fear," she reiterated.