•says Tax burden affects Women more in Nigeria
By Boluwaji Obahopo
Lokoja – ActionAid Nigeria, a social justice non-governmental organisation working to combat poverty in Nigeria has called on the Federal Government to put policies and systems in place to stop tax abuses by multinational corporations and Illicit Financial Flows.
It also cautioned the FG to reduce unfair tax burdens on women; remove gender bias and discrimination in tax policies; increase allocation of tax revenues for gender responsive social services and ensure tax and fiscal policies recognise and serve to represent, reduce and redistribute unpaid care work.
The Country Director of the organisation, Mrs. Ene Obi who stated this on Thursday said: "Multinational corporations are systematically avoiding and evading taxes, by abusing weaknesses within the national tax system and these abuses comprise a large part of Illicit Financial Flows, IFFs, resulting in hundreds of billions of Naira in lost public revenues every year. These potential public revenues could and should have been used by government at all levels to provide economic and social services and infrastructure that are urgently needed to address inequalities.
"However, instead of improving legislation and regulations, the Nigerian government is conceding more and more tax giveaways in the form of tax exemptions and incentives, as well as scaling back regulations with the alleged intention of attracting investment. At the same time, government is introducing copious austerity measures and increasing the tax burdens on the poor, particularly on women, which is in turn aggravating the precarious social situation of women in Nigeria.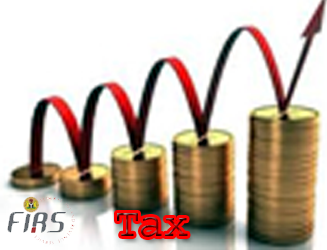 "Amid poverty and heightened levels of exposure to violence and insecurity, most women in excluded communities across Nigeria have poor access to food, potable water and the essential services they need, such as reproductive health services and social amenities. These basic amenities and services are vital for women's survival, as well as empowering them to lead productive and meaningful lives," Obi said.