By Udeme Akpan
THE Nigerian Content Development and Monitoring Board, NCDMB, has stressed the need for indigenous oil and gas companies to embrace and exploit new investment opportunities in Nigeria's oil and gas industry.
The Executive Secretary, NCDMB, Engr. Simbi Wabote who disclosed this in Lagos stated: "As we encourage and support the establishment of these capacities and capabilities in-country, we are also conscious of the need to project the opportunities available to investors so that the established facilities do not lie fallow.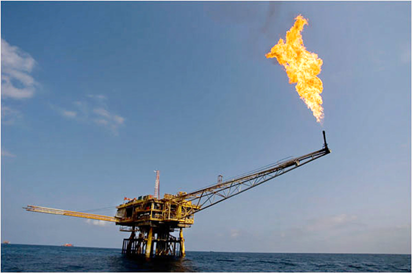 "In fact, it is important for investors and other stakeholders to have line of sight to project opportunities in the funnel so that they can position themselves for the desired growth."
He said: "The maiden edition of the Nigerian Oil and Gas Opportunity Fair, NOGOF, was held in Uyo, Akwa Ibom State, with over 1,200 delegates, 33 exhibitors and presentation of industry opportunities covering engineering designs, pipeline construction, facility upgrades and projects in the various sectors of the industry. In spite of the prevailing business environment at the time, we were able to provide a platform for industry players of the inherent opportunities in the sector.
https://www.vanguardngr.com/2019/02/over-48bn-investment-opportunities-exist-in-nigerias-oil-industry-nnpc/
"This year's event promises to be spectacular with the relative stability in the industry and a fairly encouraging level of oil prices. So, it is with great pride that we announce that we have put all machineries in motion to bring together major players across the Upstream, Midstream and Downstream sectors of the Nigerian Oil and Gas industry as well as Government Agencies, Industry regulators and the National Assembly to showcase Opportunities in this industry and present available in-country capacity to all stakeholders in attendance. This year's edition is themed "Maximizing Investments into the Nigerian Oil and Gas Industry for the benefit of the Nigerian People".
He said: "As always, one of the key objectives of NOGOF is to bring together governments, national oil companies, investors, corporate players and independents, we can give them a unique space within our country to network, discuss and share knowledge. The Fair attracts the highest quality of speakers as our sessions are led by leaders of industry, Ministers, head of NOCs, leading geoscientists and CEOs from major local and international oil and gas companies."
…as ES inaugurates project 100 mangt office
Mr. Wabote has inaugurated the Project Management Office for Project 100, an initiative launched by the Minister of State for Petroleum Resources, Dr. Emmanuel Ibe Kachikwu on January 31, 2019.
Members of the PMO were drawn from the Ministry of Petroleum Resources, the Nigerian National Petroleum Corporation, NNPC and Petroleum Technology Development Fund, PTDF and they would function within the NCDMB. The PMO would be supported by KPMG, an international consultancy that has been working on the project.
Speaking at the ceremony, the Executive Secretary said the members were carefully selected in view of the relevance of their functions in the delivery of the Supplier Development Programs that will drive the growth of Nigerian service companies.
He listed five key areas the PMO will focus on to include managing the ongoing process and refinement of Project 100 strategy, managing the selection, acceleration and graduation process of Project 100 beneficiaries and managing the implementation of initiatives for the various target beneficiaries.
Other assignments include developing fact-based documentation of performance of Project 100 interventions and impact on local content and managing wide relationships and partnerships with public and private sector entities that support the delivery of Project 100 initiatives and interventions.
He charged members of the PMO to work assiduously to create a pool of high performing large scale enterprises that will impact positively on job creation, retention of industry spend within the Nigerian economy, development of skilled manpower, robust policies, and access to credible data.
Wabote also directed the members to identify the various areas of interest of the beneficiaries and provide them opportunities in collaboration with theNational Petroleum Investment Management Services, NAPIMS.
He added that: "while we would engage in public tendering, we have to specially look for opportunities. We also need to engage Nigeria Liquefied Natural Gas and other organisations that carry out procurement outside the Nigerian Petroleum Exchange, NIPEX System. Project 100 companies must be included in the bidders' list of such organisations."
Making a presentation on the operating guidelines of the PMO, the General Manager, Research Strategy and Development, NCDMB, Mr. Abdulmalik Halilu explained that the concept of Project 100 was to identify and grow indigenous companies from small players to large enterprises.
He said the project hoped to support beneficiary companies to grow their annual turnover from about N100m to over N500m, increase job creation and their local content level, train more manpower and acquire cutting edge technology.
He listed factors that determined the selection of the beneficiaries to include their impact in the oil and gas sector, status of their registration on theNigerian Oil and Gas Industry Joint Qualification System, NOGICJQS, compliance with Nigerian Content and their level of regulatory compliance.
Other considerations, he said, included their ownership status, compelling business plans submitted by the companies and their baseline commitments.
Halilu stated that key performance indicators for Project 100 would include "per cent increase in business turnover, percentage increase in employment, percentage increase in local content level from contracts executed and percentage increase in personnel training and certification."
He said: "Support that would be provided to the beneficiaries are Non-Financial interventions and Financial Linkages. The Non-Financial interventions include policy interventions, access to market, capacity building, research development and business insight. The financial linkages include letters of recommendation to access intervention funds and highlighting collaborative opportunities between beneficiaries to enable them take on larger projects."
According to the project execution timeline, the Project Management Office would begin in March 2019 to engage beneficiaries to revalidate expectations and thereafter develop execution plans for targeted interventions.