Omu-Aran (Kwara) – Oba Abdulraheem Adeoti, the Olomu of Omu-Aran in Irepodun Local Government Area of Kwara, on Wednesday called for unity and peaceful co-existence among the citizenry, to move the country forward.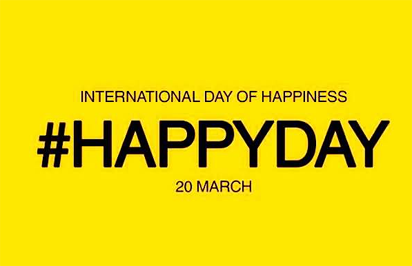 Adeoti made the call in Omu-Aran, in a message marking the International Day of Happiness.
He said that no meaningful development could be achieved in an atmosphere of violence and acrimony.
The News Agency of Nigeria (NAN) reports that the General Assembly of the United Nations in its resolution 66/281 of 12 July 2012 proclaimed March 20 as International Day of Happiness.
This year's theme is "Happier Together".
Adeoti maintained there are more expectations on the people, in spite of their diverse ethno-religious, cultural and political affiliations, to be patriotic, united and tolerant in achieving nationhood.
"It is when the people cooperate and collaborate with one another that the desired dividend of democracy and other social services can be extended to every nook and cranny of the society," he said.
The monarch said that happiness remained a blessing from God which could be gingered by government through adequate provision of infrastructural facilities and other amenities, in order to command the respect and confidence of the citizens.
"When the leaders are proactive in providing such basic necessity such as improved healthcare, accommodation and shelter, water, transportation, education and human capital development, the citizens become happier.
"It is then the citizens can align with government's developmental agenda and in turn contribute their quota to the desired transformation and development envisioned for the country.
"When this happens, the citizens can sit back to enjoy and be happier," he said.
Adeoti urged the government at all tiers to be more committed toward realising the United Nations 17-point Sustainable Development Goals (SDG) in bringing the much needed succor to the people, especially at the grassroots.
The monarch particularly mentioned the realisation of goals 1, 2, 3 and 4 of the agenda, stating no poverty, zero hunger, good health and wellbeing as well as quality education as very relevant to the theme of this year's celebration.
"I can assure you that when these important goals and cardinal policies are achieved by our government, the issue of the welfare of the citizens should be foregone conclusion and the citizens will become happier," he said. (NAN)
Subscribe for latest Videos