By Ugochukwu Alaribe
ABA—ABIA State Commissioner for Information, Chief John Okiyi has said that Gov. Okezie Ikpeazu does not believe in the 97 per cent, five per cent theory and will never discriminate among the sections of the state in the areas of appointments and location of projects.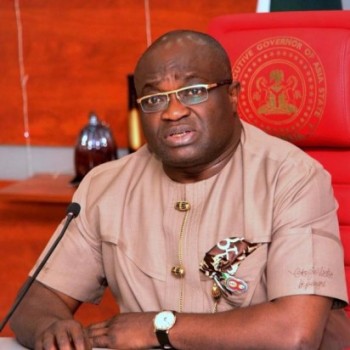 Okiyi who disclosed this in a statement explained that the governor will develop all areas of the state and work with those who supported him and those who did not, stressing that Ikpeazu understands the divine nature of his mandate as the father of all Abia people.
He stated that with the conclusion of the polls, the time for politics is gone in favour of governance and development and urged the people of the state as well as the governor's opponents in the election to join hands to develop the state.
Group alleges compromise by INEC in Abia State
"It is my position that nobody lost in the election in Abia State. We all were victorious, especially given that we have no available report of loss of Abia life during the election. The exchange of banters, accusations, etc, are all associated with partisan politicking everywhere in the world.
"The time for politics is gone. We are now in the  era of governance and development of Abia. Let all Abians join hands with the governor to develop the state. I therefore call on Uche Ogah and Alex Otti to call Governor Ikpeazu and congratulate him. That alone will indicate that they actually consider Abia's interest first before their personal interests. "
The commissioner explained that the founding fathers of the state instituted the Abia Charter of Equity to develop the state with no section discriminating against the other or any part dominating the other.