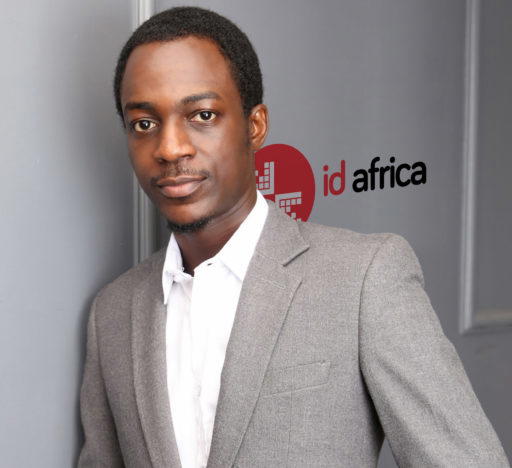 FEMI FALODUN
Creative Communications and Digital marketing company, ID Africa, has announced the appointment of Femi Falodun as CEO of the organization.
Femi Falodun was named CEO, upon the organization's acquisition of NET News Limited, the parent company of TheNETng, 234Star, Neusroom, Orin and others.
Prior to his appointment as CEO, Femi served as the COO of ID Africa for four years, where he oversaw the creation of Nigeria's first PR mobile app and established the country's first independent music streaming service, ORIN, while also developing Nigerian Twitter Map (Twittermap.ng), a social conversation and influencer-mapping tool.
Femi originally served as Head of the digital department at BHM where he oversaw the expansion of the department from a Client Service unit to an independent Digital Marketing company offering a full-service digital communications package now known as ID Africa.
Since joining the organization, Femi has consulted on diverse Public Relations, Content Marketing and Digital Communication campaigns for some of Nigeria's biggest brands, developing strategies and tactics for major brands, such as Interswitch (Verve & Quickteller), Nigerian Breweries Plc (Star Lager, Heineken, Gulder, Amstel Malta, Fayrouz, etc.), SevenUp Bottling Co. (Pepsi, Aquafina, 7Up), Viacom Int'l (MTV Base, BET, Nickelodeon, Comedy Central), Access Bank, MTV Foundation (MTV Shuga), Reckitt Benckiser (Dettol), Betway, NET News Ltd. (theNETng, 234Star, Neusroom NG, etc) and several others.
Under his leadership since 2015, ID Africa has executed over 150 marketing campaigns for various brands, created over 20,000 hours of video content, amassed over 15 million video views across its various digital channels, while experiencing an average year on year revenue growth of 40 %.
In his new role, Falodun will oversee the management and operations of ID Africa following the acquisition of theNETng. He will manage the transition and operations of ID Africa into the leading marketing communications and media company using technology and great content to connect brands and individuals with their target audience. Both organizations are owned by the BHM group, which is founded by veteran PR professional, Ayeni Adekunle.
Speaking on his new role as CEO, Femi Falodun said, "I am particularly excited about this appointment, as it is an opportunity to further build the organization to a position of strength, while pursuing a clear direction for innovation, operational efficiency and value creation."
Commenting on the appointment, founder and outgoing CEO of ID Africa, Ayeni Adekunle said, "In the past 4 years in ID Africa, Femi has been the strong advocate of our innovation agenda. He undertook a phenomenal journey of growth and transformation for the group, that culminated in an average YoY revenue growth of 40%. I am confident that Femi's leadership will continue to drive ID Africa's digital innovation and global growth."
Femi holds a BSc. from Federal University of Agriculture, Abeokuta, an MBA (Marketing) from University of Lagos and a Post Graduate Diploma in Marketing from CIM, UK. He is member (MCIM) of the Chartered Institute of Marketing (CIM) UK, a certified Digital Marketer and Trainer.
Femi has facilitated training workshops and masterclasses at NIPR (Nigerian Institute of Public Relations) Lagos, Social Media Week Lagos, Social4Media Masterclass, among others.