Ibadan Electricity Distribution Company, IBEDC has said it has begun a vegetation management exercise as part of its strategy to improve power supply and prevent incidences of fire, electrocution and other safety hazards in some states.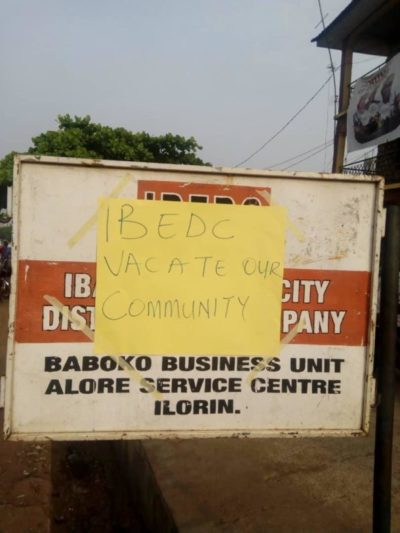 Mrs. Angela Olanrewaju, Head, Media Communications and Strategy of the company said in a statement on Thursday that the states to benefit from the vegetation management exercise across its franchise include Oyo, Ogun, Osun, Kwara, parts of Niger, Ekiti and Kogi states.
Vegetation Management is the systematic removal of encroaching trees, tree branches, plants or leaves to prevent interference with overhead powerlines.
The Chief Operating Officer, Mr  John Ayodele said the company as a responsible organization, was cognizant of the implication of cutting trees on climate change issues and the need for balance in the ecosystem.
Ayodele said vegetation management across company's business had become imperative due to the danger and disruption to power supply posed by dense vegetation currently encroaching on its electrical installations.
He also said, "In the power sector we, classify this as a fourfold threat to persons, environment, equipment and materials.
"The risk factors of encroaching vegetation on power distribution are frequent network interruptions and increased downtime because when the trees encroach on overhead powerlines, they bridge the phases resulting in a transient or permanent fault.
https://www.vanguardngr.com/2019/03/gencos-release-4313-mw-of-electricity-to-national-grid/
Subscribe for latest Videos