By Evelyn Usman
A 32-year-old lady, Rachael Godwin, yesterday, gave a startling account of how she narrowly escaped death, after her boyfriend allegedly used her panties for money ritual.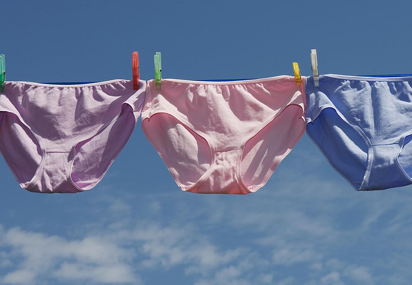 Prices of diesel, kerosene rise in January – NBS
Rachael, a physiotherapist, said she went mad for close to a month after the incident, but regained her sanity after undergoing prayer sessions at an unnamed church in Lagos.
Rachael, a staff of the National Orthopaedic Hospital, Yaba, explained that she met her boyfriend, identified simply as Olumide, in January last year, inside a BRT bus, enroute Ikeja from Ikorodu.
According to her, "when we got talking inside the BRT, he directed me on how to get to the Police headquarters and we exchanged contacts in the process.
"Thereafter, in the course of our interactions, he told me he had a Sexually Transmitted Disease, STD, and I administered treatment on him.
"From there we progressed to being lovers. In demonstration of my love for him, I submitted my entire savings to him. He told me he was a businessman and that he had been lodging in a hotel for four months.
"At the end, I paid the hotel bill of N185,000 which he claimed he owed the hotel. I was acting like someone that was hypnotised.
"Four months later, he introduced me to his parents. When I moved to my new apartment last November, he moved in with me. By December, he said he wanted to buy Venza Sports Utility Vehicle worth N11.8 million.
"When I asked how he was going to raise the money, he said we should open a joint account. To ensure he succeeds, I used some of my vital documents to secure a loan and also borrowed from my company's cooperative."
Forced to wear panties
The genesis of her short period of insanity, according to her, began December last year, after her boyfriend forced her to wear one of her panties.
She said: "Precisely on December 14, 2018, he told me to wear one of my panties. But I told him I don't usually feel comfortable wearing panties any time I wore my work clothes. To my surprise, he called one of our neighbours, Helen, who assisted him to force me to wear the panties while he held me.
"Immediately after that, I was not myself. I started behaving and talking incoherently. I was taken to a church in Ibadan, where I regained myself after undergoing some sections of prayers and treatment."
Bubble bursts
Continuing, she said: "When I returned home, I never suspected Olumide. On December 31, 2018, I was given some prayer points to pray at midnights in one of the churches I visited. But every time I started praying, he would tell me to keep quiet.
"In the course of prayer in January, Olumide started behaving funny. He was shouting at the top of his voice that I should stop praying that he had got an alert of $2,000 from Alaska, USA. It was at that point he confessed to being a Yahoo plus guy."
When Olumide was approached, he admitted to have received an alert of $2,000 (N750,000), adding "I was shocked when I realised it was just N750,000. I gave Helen N300,000 and one other man some change."
He, however, kept mute when asked to react to the allegation of panties ritual.
The suspect and others paraded for various crimes in Lagos, at the command's headquarters, Ikeja, according to the command boss, CP Zubairu Muazu, would be charged to court at the end of investigation.