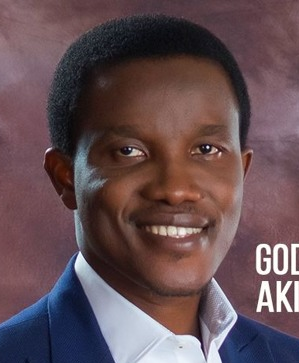 Godman AkinlabiQ
The Chairman of the Board of Trustees of Pistis Foundation, Godman Akinlabi has stated that access to health care should be at little or no cost to the less-privileged in Nigeria.

Akinlabi said this during a press conference on Ubomi; an upcoming weeklong free medical and surgical outreach targeting up to 4,000 people in Lagos. According to him, "It takes parents that are healthy to keep children in schools. Therefore, health should be at little or no cost to indigent people."
The programme is organised by Pistis Foundation, a faith-based non-governmental organization set up by The Elevation Church (TEC), to help the economically challenged through education (formal and informal), healthcare and shelter. The foundation has partnered with other organizations on the outreach, including Pro-Health International, St Kizito hospital, Amethyst Hospital, Paediatric Care Clinic, and the Lagos State Ministry of Health. The Ministry has also screened the medical personnel involved and will provide ambulances for the exercise.
Speaking on the rationale for embarking on Ubomi, Akinlabi, who is also the Lead Pastor TEC, said that the organization's primary goal was empowerment through education. However, in an attempt to do that, they realized it can only be successful if the people are in the right condition of health.
Access is still the greatest challenge to health care delivery in Africa. According to McKinsey, Africa suffers about one-quarter of the world's burden of disease yet has barely three percent of its health workers. Conservative estimates suggest that four in ten people in sub-Saharan Africa have no access to medical facilities or personnel.
Ubomi, which is the first of its kind in the Lekki-Epe area, will commence on Monday 18th and end on Friday 22nd March 2018 at Pistis Annex, 3 Remi Olowude Street, by Marwa Bus Stop, Lekki, Lagos.
According to the Chief Operating Officer of TEC, Tunji Iyiola, over 200 healthcare professionals including doctors, nurses, and pharmacists from across the country will be volunteering for the program.
"We expect that at least 300 procedures, including surgeries will be carried out," Iyiola added
Ubomi is a Xhosa word, meaning "life". According to the head of communications for TEC, Chinny Ugorji, "it is designed to cater to indigent people who cannot afford medical/surgical fees for their health conditions. As such, Pistis Foundation will be attending to everyone who fits this profile, irrespective of religious or ethnic background, within the 4,000 person-limit, during the outreach. Being attended to will be on a first-come basis, except in emergency cases."
https://newlive.vanguardngr.com/2019/03/guber-state-house-of-assembly-poll-health-practitioners-support-ugwuanyis-re-election/
Helen Mbonu, the Medical Team Lead for Pro-Health International, an organization of volunteering medical practitioners says the three partner hospitals will provide post-event care for some of the patients involved in the exercise.
Speaking about arrangements for post-surgical recovery, Mbonu said: "We have made arrangements with the hospitals and they have been informed that we will be visiting."
https://newlive.vanguardngr.com/2019/03/lagos-doctors-urge-sanwo-olu-to-resuscitate-37-non-functional-health-care-centres/