By BENJAMIN NJOKU
"Thank you ,Thank you Surulere, Surulerians, everyone . Thank you for giving me another opportunity to serve . I promise to be better and give more than my best to make you proud…I dedicate this victory to God Almighty and to all Surulerians who made it happen."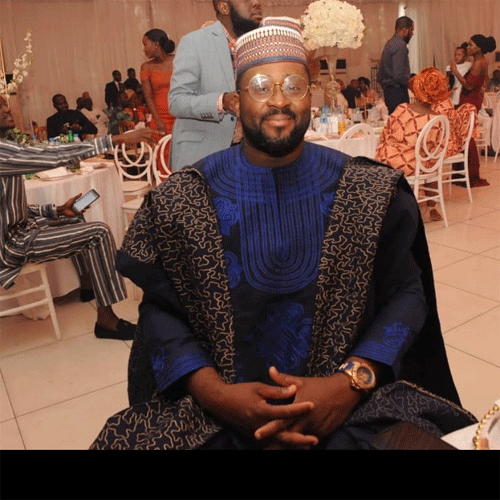 This is Desmond Elliot's heart-warming 'thank you' message, which he posted few days back on his Instagram page to celebrate his re-election as a member of the Lagos House of Assembly.
Lagos Govt. sets up panel to investigate Ita-Faji building collapse
The 45-year-old actor threw his hats in the ring about four years ago, when he contested for the Surulere Constituency l seat in the Lagos House of Assembly, which he won effortlessly to set a new record in the Lagos political landscape.
Indeed, Elliot is not the only entertainer who has tried his hand at politics. While many of his colleagues including, Kanayo.O. Kanayo, Onyeka Onwenu, Muma Gee, Kate Henshaw, Julius Agwu, 9ice, Bob-Manuel Udokwu, Yemi Solade, Kenny Saint Brown, Alex Eyengho, actor-turned-lawyer,Keneth Okonkwo, Bukky Wright among others, have all at one time or the other tried but to no avail, the baby-face actor is on the way to break record as the first ever Nigerian entertainer to serve two terms as an elected public holder.
With the exception of gyration master, Tony Muonagor a.k.a Tony One Week, who was once a member of the Anambra State House of Assembly, representing Idemili North Constituency, no other entertainer has been as lucky and influential as Desmond Elliot is.
The actor declared his intention to run for a political office in September, 2014. He won the race in April 11, 2015, under the All Progressives Congress, APC . And since then, Desmond Elliot has become a reference point when you talk of the Lagos political landscape.
Before venturing into politics, Elliot was doing well in the movie industry with a lot of laurels to show for his hard work. He's considered as one of the most-sought-after-and-dependable actors in Nollywood, with over 200 film appearances as well as an impressive number of soap operas and television series to his credit.
The actor-turned-politician also tried his hand at directing, and was credited to have directed such blockbuster movies as 'Lagos Cougars,' "Bursting Out', 'Knocking on Heaven's Door', 'Guilty Pleasures' , 'Finding Mercy' among others. For anything, delving into politics marked a turning point for the Nollywood hunk.
Desmond Elliot would disagree with anyone that he didn't stumble into politics. This goes to explain that while in the movie industry, he seemed to have sharpened his political skills. It was not surprising, however, that when he ventured into politics, it didn't take him much sweat to make his dream come true.
Continue to obey your parents, Ambode, wife tell chidren
"I didn't suddenly go into politics; politics has always been a part of me. I've been involved in campaigns for some governors and even the president. I've been on the campaign trail for a very long time now. Even though I had never sought any elective office before, I always had it at back of my mind as something I would do one day. It was not a surprise at all, it was a well thought-out action and I came very prepared. I didn't just sleep one day and say 'okay, it's time to go into politics," Elliot was quoted as saying in an interview.
Elliot was regarded as a greenhorn when he ventured into politics, but he has performed beyond the expectations of his critics. As an actor, he was said to have leveraged on his popularity to coast home to victory, but as it turns out, his achievements and contributions to the House speak volumes.
One of the major bills he supported that was passed into law was to establish Lagos State Cooperative College. The law would allow Lagosians with low income to access quality education. Also, Elliot was appointed the Chairman, House Committee on Arts, Tourism and Culture, a position he has been using to help create laws that benefit his kindred spirits.
Elliot once confirmed that it was difficult adjusting at first as a politician. "It was tough in the first year. I say it was tough because I needed to settle and get used to the reception and expectations of people. At first, it became very challenging for me but things started to fall into place. It was a learning process for me," he said.
Philanthropist donates N10million for Baba Suwe's medical treatment abroad
The actor faced backlash some time ago for building a public toilet for his constituents in Surulere. Rather than being praised for the completion of the project, Elliot received knocks and backlash from people who believed that the project was a slap on the face of his constituent.
Notwithstanding the backlash, Elliot has surpassed many expectations. In the past four years, Elliot has done credibly well to merit his second tenure. Recounting his achievements, Elliot said "I have done the little empowerment that I could.
I prefer community work and I'm very honoured to be given the opportunity to do community works. Community works like the 'Love Garden' which is a field. I have been able to do some renovations there. I have been able to facilitate the installation of transformers for electricity in some areas. I have been able to help in computer training. I have offered free transportation for school children in the constituency.
I still need more buses, anyway. I organize children's programmes, cancer awareness programme, I have been able to do jobs to the best of my ability. I have been able to drive some sense of worth and also given dignity to my party."
His most recent accomplishment is providing an injector sub-station in Surulere, which is supposed to improve the distribution of electricity to Surulere, Coker Aguda and Itire/Ikate," he explained in an interview. In the words of some of his social media followers, Elliot's action showed that youths have the zeal to perform better than the older politicians when voted into office.