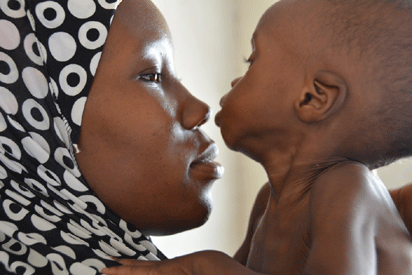 Stock image.
In commemoration of World Hunger Day 2019, a right group has called on nations to intensify effort to end global hunger by 2013. The group under the auspice of FoodClique Support Initiative including a US Congresswoman, Chellie Pingree, a Nigerian lawmaker, Honourable Jimi Benson representing Ikorodu Federal Constituency and others, held a conference at  the University of Southern Maine, United States, under a theme: "University Fighting World Hunger (UFWH)".
Speaking at a conference the founder Foodclique Support Initiative, Bolajoko Fadipe expressed need to hunger in the world and calls for a global action against hunger which can be made possible by achieving zero hunger by 2023.
He said, "Foodclique has strived enough to achieve a tangible result towards eliminating hunger in the world. We have embarked on free school meals, education intervention programme, senior meal, community kitchen and how it can be replicated to bring more people out of poverty,"says Fadipe
Speaking further, he stressed that thee world is faced with challenges of hunger and to contain such endemic situation, there must be a political-will if solving the problem can be achieved by 2023.  He said that the summit's primary objective was to raise awareness about hunger and get more people involved in ending global hunger. According to him, the event is an annual programme which continue to grow in attendance across the United State of America.
Papadakis and Cizeron retain world ice dance crown
Fadipe also added: "If the world is truly committed to ending hunger, we must have the Political will, rethink the approach to hunger in Africa, food security and investment in Agriculture"
Hon. Jimi Benson, member, representing Ikorodu federal Constituency and founder of icare Food Bank during his presentation stressed that a lot more can be done through a more robust legislative framework by the government. He gave figures of meals he has provided for families since inception and the impact of the school feeding program of the Federal Government.
In attendance at the summit are dignitaries that include Max Finberg President and CEO, Growing Hope Globally, David Austin,Director of Strategic partnerships, World Food Program (WFP) and Rod Brooks CEO of Rise Against Hunger among others.
Global Outreach to launch boxing, beach games in Nigeria