By Emmanuel Elebeke
The World Health Organization, WHO, says  1.1 billion youths are at risk  hearing loss.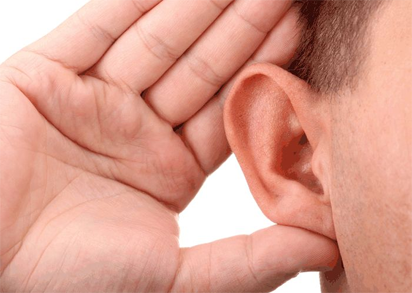 This was disclosed at the launch of safe listening toolkit to protect peoples' hearing, at this year's World Hearing Day, in Mauritius. It is observed internationally to prevent the scourge of hearing loss.
WHO warned that those listening to loud to music or listening for too long must be careful because unsafe listening practices contribute to irreversible hearing loss.
WHO Director-General, Dr Tedros Ghebreyesus, who made the disclosure, said greater number of young people will be at risk because of the rising access to technology. He added that these young people are more at risk, because  they listen to music for too long and too loud.
"Once hearing loss sets in, due to loud sounds, it cannot be reversed. Such hearing loss, if unaddressed, can greatly impact one's ability to communicate, be educated or find and hold suitable employment.
Meanwhile, WHO's Lead on prevention of deafness; Dr Shelly Chandha, said   ITU is promoting the Safe Listening Toolkit, a reference guide for implementing the ITU Safe Listening Standard.
According to ITU, the toolkit launch provided practical guidance to support Member States, industry partners and civil society groups to use and implement the  WHO-ITU H.870 international standard on safe listening devices  and system.
Chandha, explained: "It is a set of recommendations for safe listening features that should be included on every personal listening device like a smart phone or an MP3 player."
Presidential Poll: It's risky voting PDP into power, APC cautions electorate
She explained that there are three sets of features: a software that tracks how much and how long you are listening, and tells you how much sound you are getting, a safety feature that includes automatic volume reduction and parental control like giving people an optional safety belt in their device and making this information available to the user at the touch of the fingertip, so he can find out how much sound you have consumed today, or over the last week.
According to her, "The next step is for countries to take these standards and turn them into regulations to protect the hearing of their people."
For ITU Deputy Secretary-General, Mr Malcolm Johnson, "It's something we can all relate to. I certainly can relate to it because I have two granddaughters who are very active in their school rock band, and I'm always asking them to keep the sound down a bit. Now they will be able to see on their device that they are giving themselves a risk of losing their hearing."