By Monsuru Olowoopejo
As aggrieved candidates kick against the declared results by Independent Electoral Commission, INEC, the Institute of Chartered Mediators and Conciliators, ICMC Nigeria has urged the candidates to embrace Alternative Dispute Resolution, ADR to resolve their disputes.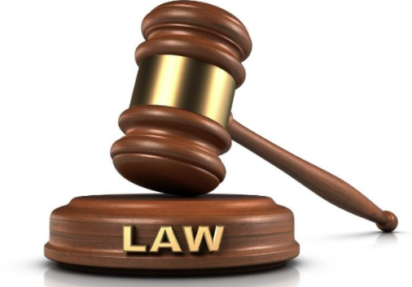 According to the experts in the institute comprising lawyers and judges, the aggrieved politicians should embrace INEC's Electoral Dispute Resolution mechanism to fast track their disputes.
Speaking at a special induction ceremony and ADR Seminar in Lagos, the President of ICMC, Emeka Obegolu,  said that Electoral Dispute Resolution, which serves as Alternative Dispute Resolution, ADR, will better handle their case rather than approach a judge that does not have grip of the country's political activities.
https://www.vanguardngr.com/2018/12/enugu-cj-inaugurates-alternative-dispute-resolution-courts/
He said: "We are of the opinion that dispute from these elections should be given the opportunity to be resolved through mediation and other spectrum. Opportunities available within the Electoral Dispute Resolution Directorate of INEC and other mediations centres, utilizing services of mediators in healing a nation divided by tribal, ethnic/religious issues and a keenly contested election."
He said that every aggrieved candidate should unite behind the project Nigeria because the election has ended and building the country remains priority now.
Registrar of ICMC, Segun Ogunyannwo, argued that the institute was not discouraging the politicians to embrace the court for justice, but noted that if the aggrieved parties embrace dialogue through ADR, electoral cases would be resolved within weeks.
"But cases involving who should and who should not, if the political parties sit together, they can have a better agreement to the issues rather than engaging a judge who isn't a politician. So they can find a way to assuage the pains of those that have committed so much into the exercise with the aim to win."
Ogunyannwo urged the political parties to appreciate the ADR "system and embrace it. If possible, we should let the parties have it as part of their constitutions. Once it is entrenched, they will use it."
Earlier, CEO of Dispute Dispute Resolution Academy Mr Olugbenga Gbarada, stated that political parties should embrace the culture of compromise "because everyone that contested for the election believe that they will win. But in reality, not everyone will win. In that regard, the ADR comes in allowing people to be given concession."