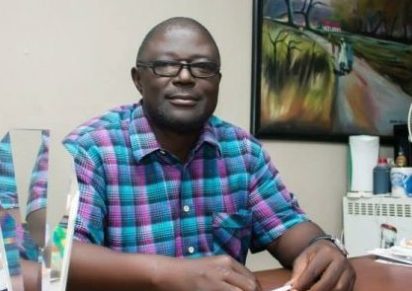 Godwin Dudu-Orumen
By Ben Efe
Eight months after he was made Edo State Sports Commission chairman, Godwin Dudu-Orumen is yet to get a functional office and a job briefing from the government.
Dudu-Orumen, a renowned sports commentator and a Barrister at Law was appointed by Edo State governor, Godwin Obaseki to help in his mission to revive Edo State sports, but reliable sources hinted that Dudu-Orumen is now counting his fingers as things have not turned out the way he figured.
"He doesn't have an office of his own, he has not received his briefs and most amazingly, he has not held any meeting with the deputy governor who is in charge of sports affairs in the State," said an official of the Edo Sports Council.
"I'm aware that he has made several attempts to reach the governor who appointed him, but he has not been able to see or hear from the governor."At the last National Sports Festival in Abuja he was just a mere spectator and he is getting frustrated by the development. He is just hoping that the governor will step in and resolve the matter for the interest of sports in the State," added the official.
It was gathered that his appointment is for a three-year period and it is seems there are more turbulent days ahead as several interests are at play. Edo State is home to prominent sportsmen and women who have represented the country, but during the selection interview for the position, Dudu-Orumen emerged the top choice of the governor for the job.
https://newlive.vanguardngr.com/2019/03/afuze-police-invasion-ekhomu-launches-campaign-to-unravel-perpetrators/
Contacted on the phone for a comment; Dudu-Orumen did not confirm or deny the development neither would he expatiate on it.