The Edo State Governor, Mr. Godwin Obaseki, has thrown his weight behind the ongoing prison reform and decongestion by the Federal Government, noting that the state government is working on a 50-hectare correctional centre to strengthen the justice system in the state.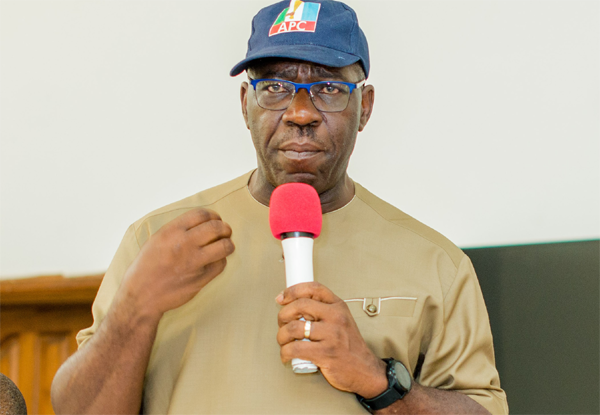 He made the submission during the courtesy visit by members of the Presidential Committee on Prisons Reform and Decongestion, led by the Chief Judge of the Federal Capital Territory (FCT), Abuja, Hon. Justice Ishaq Bello, at the Government House in Benin City, Edo State, on Wednesday.
The governor said the country's democracy will not thrive without an effective justice system, adding that his administration is committed to providing needed support to make the entire judicial process more efficient.
He stressed that achievements recorded by his administration were largely due to enforcement of law and order in the state, noting that for law and order process to be complete, the prison system must be looked into.
"As a state, we are committed to reforms of the prison system. We have decided to acquire 50 hectares of land to establish a correctional center. We are committing large expanse of land to enable us see our prisons as more of a correctional center," the governor added.
According to him, the state government is in talks with Nigeria Prisons Service in Abuja to design a correctional center which will provide space for more vocational and educational facilities that will assist inmates or convicts to be reformed.
On awaiting trial inmates in the state, Obaseki said that his administration is determined to reducing the number of inmates awaiting trial by more than 50 per cent.
He urged the Presidential Committee to develop a sustainable system that will provide solutions to the challenge of overcrowding in prisons across the country.
He said that the state government's human capacity development initiative, EdoJobs, is ready to partner with the Prisons Service in training inmates to prepare them for reintegration into society.
Chairman of the Presidential Committee on Prisons Reforms and Decongestion, Hon. Justice Bello, said the committee was inaugurated with the task of moving round prisons in the country and recommend ways to decongest them, noting that Edo State is the 14th state members of the Committee have visited.
He said, "Our task is to go around to see what we can do to deplete the numerical strength of persons behind bars and this too includes areas where there are options of fines as imposed by various courts."
Hon. Bello advocated for skills acquisition facilities to be made available for inmates to acquire skills that will prepare them to face challenges outside the prisons.
Subscribe for latest Videos