By Peter Duru
Makurdi—The commission of inquiry set up by Benue State government to probe the recent crisis in Tiv/Jukun in Abinsi, Guma and Fidi in Makurdi local government areas of the state, yesterday, held its inaugural sitting, pledging to find an end to the persistent conflict.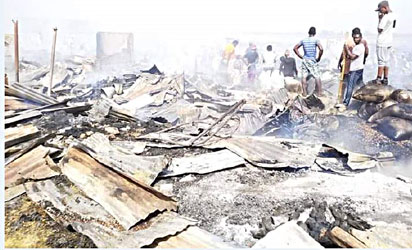 It will be recalled that a bloody conflict erupted between the two ethnic communities last January leading to the death and injuring many and destruction of several property in the affected communities.
In his inaugural speech, Chairman of the panel, Justice Wilfred Kpochi, appealed to the feuding parties to cooperate with the commission, assuring that "our mandate is to ensure the restoration of mutual trust and peace among the parties.
APGA gov candidate accuses Yari of plotting to rig polls using police
"If in the course of proceedings,   the parties have any misgivings, please do not hesitate to bring them forward and it will be dispassionately treated."
Responding, counsel to Jukun community, Mr. Dogara Aboshi, who expressed confidence in the panel's ability to do justice to the parties observed that "there is need to deploy more security personnel within the sitting area since this is a commission to address the conflict between two ethnic groups that displaced many, claimed several lives and property worth millions of naira."
The state counsel, Mr. Ejembi Enyikola, on his part said the proceedings would commence by calling witnesses from the Jukuns to give evidence.