By Abdulmumin Murtala, Kano.
The Coalition of Independent National Electoral Commission, INEC, Accredited observers for Kano state supplementary election has commended the state government for ensuring a peaceful atmosphere for a peaceful election.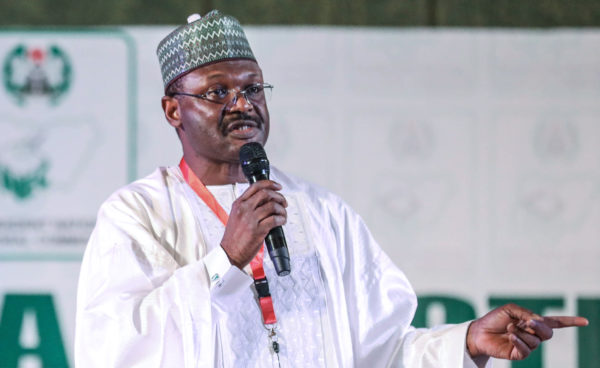 The briefing was read by Belinda Madina of the Pan African Women Projects on behalf of seventeen members that signed the statement at the NUJ press center in Kano Friday evening.
"Having arrived the state, we have interacted with the electorates, critical stakeholders, security agencies and INEC to ascertain the level of preparedness of the election" the statement said.
The statement also made clear some of its observations after the interaction with stakeholders.
INEC distributes materials for supplementary election in Benue
"That the Independent National Electoral Commission is fully prepared for a free, fair and credible election as the electoral materials are being distributed to all the affected areas" it declared.
The statement also called on security agencies to abide by electoral laws and be neutral as they protect the citizenry during the rerun election.
"We call on security agencies to abide by the electoral laws of the land to remain neutral, and also protect the citizenry during and after the election"
It called on political leaders and the electorate to respect the electoral laws as they go out to perform their civic duties.
"We call on all political  leaders and their faithful to ensure a peaceful election and to respect the electoral laws as they go out to perform their civic responsibilities and also be reminded of the peace accord signed by the parties
"We also call on the electorates to go out enmasse and cast their votes and remain law abiding" it stated.