AXA Mansard, a member of AXA, a global leader in insurance and asset management joins women all over the world to celebrate the International Women's Day.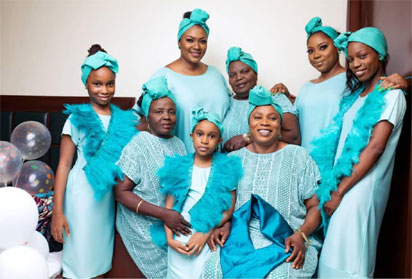 The month of March is set aside globally and observed as the Women's Month. The observance peaks on 8th March, the day that is celebrated worldwide as International Women's Day. This date is significant in many ways, it is a time to reflect on progress made on women's rights as well as celebrate acts of courage and determination by ordinary women around the world.
The theme for the 2019 International Women's Day is 'Think equal, build smart, innovate for change' and is focused on empowering women for gender parity through innovation, particularly in social protection systems, public service access and sustainable infrastructure.
Speaking on the celebration, the Chief Executive Officer at AXA Mansard Insurance Plc, Mr. Kunle Ahmed stated that "Women have become very important in the decision making process for the purchase of insurance and other financial services. This is why AXA in Nigeria has developed the SHE (Super Heroes Everyday) initiative. Through this initiative, AXA is committed to partnering with women across all groups, sectors and life stages to build a network that can support the growth of their businesses and generally create better lives for themselves and their families."
In emerging economies like Nigeria, the number of women in business, women's purchasing power and their access to higher-level employment is on the increase. Women's role in the economy is growing as gender differences in labor market participation continues to narrow.
https://www.vanguardngr.com/2019/03/access-and-diamond-banks-jointly-commemorate-international-womens-day/
He further said, "As a female entrepreneur, the SHE initiative will help the Nigerian woman manage her risks so that she can take the leap towards financial prosperity. We also practice what we preach. In 2018, AXA launched in Nigeria, its Internal Women's Network focused on engagement and development of our female staff, who are proudly empowered through several mentoring and support initiatives."
Ahmed concluded that "Our Super Heroes Everyday are our valuable clients and employees. We will continue to be their trusted partner and we wish every Nigerian woman Happy International Women's Day and Women's Month."
https://www.vanguardngr.com/2019/03/i-know-messi-cant-wait-to-come-back-argentinas-fa-president/