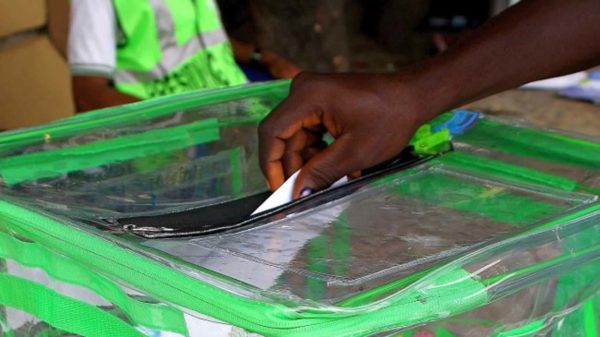 Election
By Maryann Michael
Eminent citizens of Kano State, on the platform of Kano Peace and Development Initiative, KAPEDI, have pleaded with stakeholders and youths in the state to remain calm and maintain law and order, pending official release of results of Saturday's governorship and House of Assembly elections by the Independent National Electoral Commission, INEC.
The group, in a statement, expressed concerns over the atmosphere of apprehension pervading the state as the collation and announcement of results progressed.
The statement was signed  by no fewer than 21 eminent citizens of the state including Dr. Shamsudden Usman, Ibrahim Khaleel Inuwa, Professor Munzali Jibril, Alhaji Isyaku Kumar Tofa Dan Adala, Alhaji Aliko Dangote, A. B. Mahmoud(SAN), Professor Bello Ahmed Salim, Alhaji Aminu Sani, Mansur Ahmed and Ambassador Bala Sani.
It said: "KAPEDI has followed the recent developments following the generally peaceful conduct of the governorship and state assembly elections conducted on March 9 throughout the state. We commend the people of Kano for participating peacefully in the elections in the exercise of their civic rights to elect their leaders.
"We observe, however, that an atmosphere of apprehension has pervaded the state in the last several hours as the collation and announcement of results has progressed somewhat slowly.
"Many have taken to various social media platforms to broadcast unofficial results thereby contributing to the heightened tense atmosphere.
"KAPEDI wishes to urge for calm and maintenance of law and order as we await the formal declaration of results by the Independent National Electoral Commission, INEC.
"We remind political parties and their candidates to uphold the terns of the Peace Agreement publicly signed which bind them to peaceful conduct before, during and after the elections. We urge all parties or candidates dissatisfied with the outcome of the election to seek redress through legal and constitutional means.
"We appeal to victorious parties and candidates to conduct themselves with decorum and not to engage in any provocative conduct or utterances as they celebrate their victory.
"We call on our young people to demonstrate maturity and patriotism by refusing to participate in any acts of violence or disturbance of public order so that our state can continue its match to greatness and prosperity.
"We commend the law enforcement agencies, particularly Nigeria Police, Military and paramilitary agencies and urge them to remain neutral and professional in their conduct."