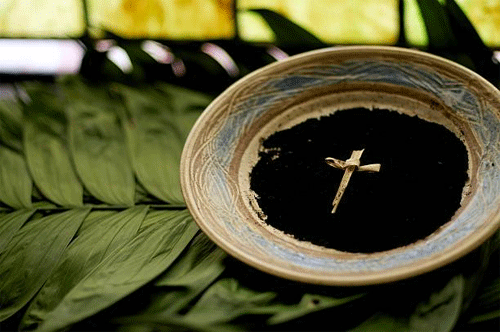 Christians in Ilorin on Wednesday joined their counterparts around the world to mark this year's Ash Wednesday.
Newsmen reports that the day is to mark the commencement of the Lenten season by Christians.
During the Lent, Christians are expected to fast for 40 days to strengthen their faith.
As usual, church services were held in Ilorin to usher in the period with clerics praying for a united Nigeria where peace and unity would reign.
In his message, Prophet Christopher Oduwaiye of the Cherubim and Seraphim Movement Church in  Osere, Ilorin,  stressed the need for Christians to participate actively in the religious exercise and strive to live a holy life.
Oduwaiye also called on them to use the period to give alms to the poor and help those in need.
The cleric charged them to pray for a hitch-free governorship and House of Assembly elections on Saturday.
The Primate of the Resolution Church of Christ in Ilorin, Dr Martins Olobatoke,  admonished Christians to use the period to seek divine intervention for a breakthrough in the challenges confronting the nation.
According to Olobatoke, nothing will be impossible if the faithful look up to  God when passing through difficulties.
Pastor Segun James of Christ Apostolic Church, Oke Imole, Amoyo,  called on Christians to be prayerful and refrain from sin.
Pastor Aremu Abioye of the Ark of God Covenant Faith Bible Ministry, Amoyo, also urged Christians to imbibe the lessons of the period beyond the Lenten season while demonstrating a fear of God in whatever they do.
The General Overseer of the New Life Holy Trinity Chapel, Gaa-Akanbi, llorin, Pastor ldowu Constant,  appealed to Christians to eschew acts inimical to the progress of the nation.(NAN)