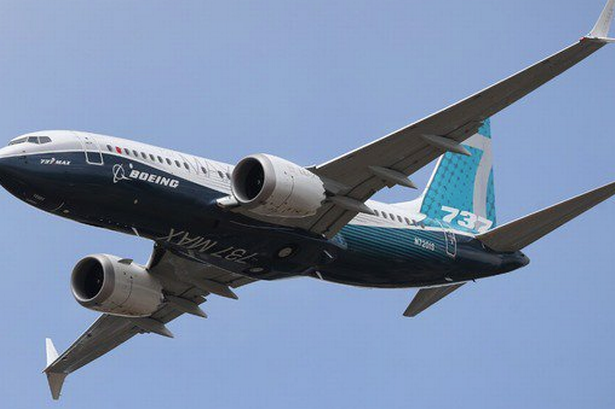 Boeing 737 MAX
The African  Association of Professional Freight Forwarders and Logistics of Nigeria (APFLON), has commended the Federal Government for banning the Boeing 737 MAX 8 aircraft in the country.
A statement yesterday by the National President of the association, Otunba Frank Ogunojemite reads: "We hereby commend the Federal Government for taking precautionary measures by placing a ban on the Boeing 737 Max 8 aircraft on her airspace.
''We recall that Ethiopian Airlines Flight 302 crash is the second recent fatal accident of the Boeing aircraft brand after Flight 409 in January 2010. This ugly incident has generated mixed reactions across the globe, prompting the ban of Boeing 737 Max 8 aircraft by quite a number of countries.''
Body recovered from wreckage of plane carrying footballer Emiliano Sala
While expressing grief over the death of 157 passengers and crew members on board the ill-fated plane, APFLON urged the Federal Government and the Nigerian Aviation Authority to enforce this measure to the letter, so as not to endanger the lives of Nigerians and others.
Ogunojemite said: "APFLON wants to believe that the story that the Federal Government is considering allowing the use of Boeing 737 Max 8 Aircraft for cargo lifting is untrue, even as APFLON expressed fears over this information, which of course we would want to assume is mere rumour.
Grounding the Boeing 737 a touchy subject for US authorities
"On this note, APFLON, with a deep sense of concern condoles with the government of Ethiopia and other nationals who lost their loved ones in that ugly incident. We pray God Almighty to grant them the fortitude to bear the irreparable loss."