By Ephraim Oseji
Delta State Peoples Democratic Party (PDP) chieftain, Chief Sunny Onuesoke, says the All Progressives Party (APC) is jittery over the prayers of the PDP presidential candidate, Alhaji Atiku, at the tribunal.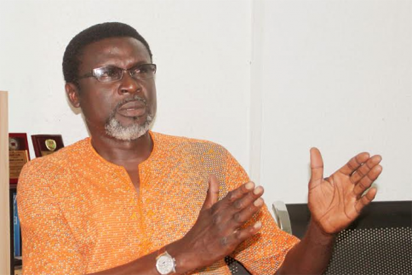 In attempt to reclaim his mandate, Atiku had filed a suit at the Court of Appeal in Abuja, venue of the Presidential Election Petition Tribunal, in which, along with the PDP, he prayed the he is declared the winner of the 2019 presidential election.
He urged the court to compel   the Independent National Electoral Commission (INEC) to declare that he won the election.
Onuesoke, who spoke to journalists during Atiku's presentation of the prayers at the venue of the tribunal sitting in Abuja, said there were indications that APC was not comfortable with Atiku's prayers and, as such, was going about in the media to discredit the PDP presidential candidate.
INEC declares Benue governorship polls inconclusive
The PDP chieftain described APC's action as a lame attempt to divert public attention from the overwhelming evidence that the ruling party at the federal level rigged the February 23 election.
He pointed out that President Muhammed Buhari, who was the candidate of APC in the presidential poll and his party must note that Nigerians were no longer interested in their incompetence and blame game, adding that they should, therefore, end their diversionary tactics and get ready to defend how they won the election.
"Clear conscience fears no accusation. If Buhari thinks he won the election free and square as claimed by his loyalists, he should desist from frustrating the PDP with government apparatus and defend how he won the election at the tribunal", Onuesoke said.