By Osa Mbonu
I have continued to receive quite encouraging mails and messages from readers of The Piano Teacher. Adeoba Adeola who lives at 12 Ajigbeda Street, Mosalasi Bus Stop, Along Dorman Long, Idi-Oro, sent me a text message which reassured me that I am doing something people love: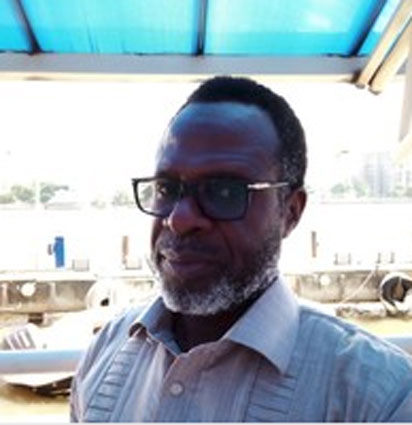 "You are an asset to Vanguard and (I believe) you've added economic value to the organization given your highly emotional autobiography. Vanguard becomes insipid the moment you are off page. Keep that column alive, please."
Man Utd defender Jones expects tough Spurs test
Well, Vanguard is never insipid, even if I am not there. We parade a 'gang' of star writers and top thinkers, though I know what Adeola is talking about. When you buy a newspaper because of a particular writer and finds that the writer was not published that day, you feel so disappointed.
Another reader wrote asking me whether these stories are facts or fictions, and I told him they are all facts. I have been done with writing fictions long ago. And quite fittingly, these stories sound like many dramatic events people watch on movies, but they are true. Someone sent me a message once, too, praising The Piano Teacher.
He ended by saying that "everyone has a story", which is quite true. Our whole life on this planet is like one huge epic drama. But not everyone has the necessary skills and discipline required to tell those stories, especially in writing. Another obstacle is the penchant many people have for keeping the events of their lives secret.
People only want to tell how successful they are, not about their failures. I have no such inhibitions – I don't want to take any story of my life, both of the good and of the bad, to the grave. Of what use will the stories be to me in the grave?
After Amaka, I met another girl called Ngozi. In fact, I did not quite meet her. She was introduced to me by a lawyer friend of mine who lived with his wife in another wing of 16 Igbo-elerin Road, Okokomaiko, Lagos. Since some of my readers may be thinking that these stories are fictitious, let me give the name and cell phone number of my lawyer friend here so that anyone who wishes to investigate the veracity of my stories may contact him.
Regardless of claims of violence in S/East, S/South, 2019 polls freest since 1959 — Junaid Mohammed
My lawyer friend is Barrister Jones Emezi and his mobile phone number is +234813 182 8044. Before I started writing this episode, I had to call Barrister Jones to take permission from him to put his contact on print and also to ask him to remind me the name of the girl, Ngozi.
Barrister Jones and I were very close then. I have always been blessed with friends of high intellects. In those days, they would gather in my apartment and we would spend most Saturdays engaged in intellectual disputations or what Philosophy calls dialectics (Hmmm. Dialectics!)
There used to be another lawyer, Mr. John Unachukwu, who later added "Austin" to his name to become John Austin Unachukwu, after the famous English lawyer, John Austin. Mr. Unachukwu is now the legal editor/adviser of The Nations Newspaper. Mr. Unachukwu, to whom I later sublet part of the flat, never believes that any other person was educated apart from lawyers. He called everyone who did not have a law degree "a carpenter". In fact, he made me so angry that I went back to OAU, Ife in search of admission into the law faculty after I bought a direct entry JAMB form. If that admission had worked out, or I had persisted, I would have been a lawyer by now because of John.
So, we would all gather in my apartment releasing a lot of grammar that would have bemused even the most educated British. John often tried to bamboozle me with some legal jargons, and I would tell him that quite a number of those words amounted to terminological inexactitude! "Una go use grammar scatter Oga house o," one man who worked in the landlord's petrol station in front of the house always told me. And when the woman whom I later married started visiting me, she told me that "any woman who is not properly educated cannot be comfortable in the midst of you and these your friends."
Barrister Jones, therefore, was in the know of what transpired between me and Amaka. "It was God that saved you o," he said to me, "you would have been a widower by now." Jones also said that Amaka was never meant for me, even with all her stunning beauty. "She would never have been comfortable in your midst. That's why she preferred someone at her level." Jones said he will introduce me to another pretty young lady in her final year at LASU. I will also tell the story of another pretty lady, a banker, with whom I was matched by a Deacon of Assemblies of God Church where I once served as a Music Director.
The deacon had sent me to go and "view" the lady at a branch of a big bank along Awolowo Way, Ikoyi, where she was working. The Deacon scheduled for us to meet each other during the lady banker's launch time. Suffice it to say that after that first meeting, I did not like the banker to the chagrin of the Deacon.
Shortly after the matchmaking efforts of the Deacon had collapsed, I brought Glory to the church for introduction to Reverend G.N Okoro. When the Deacon saw Glory he said: "No wonder!" The Deacon and I burst out laughing to Glory's embarrassment. Glory later pestered me so much to tell her why the Deacon and I were laughing at her. When I refused to tell her she threatened to break off the engagement if I did not tell her why I joined the Deacon to make caricature of her. I had to tell her the story of how I went to marry a banker in Ikoyi arranged for me by the Deacon.
"Then, why did you leave a banker to come and marry a…"
"Jobless Chartered Financial Administrator?" I completed the question for her.
Well, all those ones took place before Ngozi, who was given to me by Barrister Jones. I liked Ngozi   the moment I stepped into Jones' flat and saw her standing over Jones' equally pretty wife.
"Osa, that is your wife," Jones said by way of introduction, pointing at her.
I burst into laughter and made to go and hug her, but she slipped away to a corner of the sitting room, covering her face with her palms and laughing shyly. Later, I took her to my flat, straight into my bedroom.
Let's continue the story next week by God's grace.