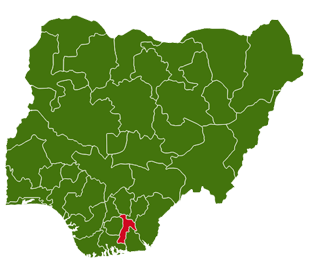 The case in Abia North is, however, drawing serious contentions between the two major parties. Senator Mao Ohabunwa, the candidate of the PDP is drawn in battle with Dr. Orji Uzor Kalu, a former governor of Abia State who was the APC candidate in the election.
Kalu defeated Ohabunwa based on the number of votes collated with 31,201 votes as against the Ohuabunwa's 20,801.
However, 38,000 votes were cancelled in the election in which the difference between the two men was put at 10,400.
The declaration of Kalu as the winner of the election has, however, agitated Ohabunwa who has now filed a petition to INEC demanding a rerun based on section 33 (e) Rule 17 (E) (e) of the Electoral Act.
Senate seeks urgent intervention to check erosion threats
It is an issue that has now pitched Ohabunwa against INEC with his assertion that the election management body erred in its own law by making a return when the election was inconclusive.
"Abia North cannot be different. INEC has done it before (rerun) in some states and senatorial elections where the number of votes cancelled were higher than the marginal lead," Ohabunwa declared in a statement made available to Vanguard. .
"From what the Independent National Electoral Commission purports to have as result of Abia-North senatorial election, the gap between the Senatorial Candidate of All Progressives Congress, Chief Orji Uzor Kalu, and the Candidate of our Party; Distinguished Senator Mao Ohuabunwa, is only ten thousand and four hundred votes."
Ohabunwa claimed that "on the other hand, votes cancelled in Arochukwu and Nkporo alone amount to more than thirty-eight thousand.
"The governorship elections of Adamawa, Benue, Kano, Plateau and others were declared inconclusive for similar reasons.
"The big question that INEC need to answer is why is it difficult for it to order a rerun for Abia north , even when it has been established that the number of cancelled votes ,38 ,000 was far above the marginal lead of about 10.400. The delay in taking this honourable decision in the case of Abia north is criminal and illegal."
"We ask the commission reverse this illegality as it has done in the case of Orlu senatorial election where the commission was reported to have removed the name Governor Rochas Okorocha from the list of senators elect due to be issued certificate of return tomorrow."