By Babatunde Jimoh
Chairman of Northern Senators Forum, NSF, and Coordinator, North-West, Presidential Campaign Council for Senator Aliyu Wamakko, said his victory in Saturday's National Assembly election was divined by Almighty God.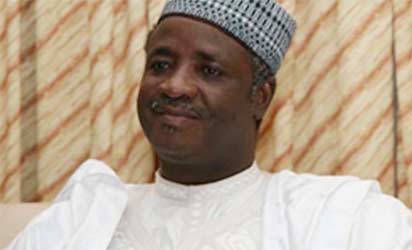 Wamakko in a chat with journalists after his re-election said God gives and takes leadership from whosoever He wishes and at the time He wants.
Wamakko, who represents Sokoto North senatorial district in the National Assembly said: "I am highly grateful to the Almighty Allah for granting me this invaluable success and indeed all the candidates of All Progressives Congress, APC, across Nigeria."
The senator insisted that "it is only the Almighty who divinely grants leadership to his humble servants," stressing: "It is not money or grab of power."
An elated Senator Wamakko said his greatest happiness stemmed not only from his victory at the polls, but the victories of the two other senators as well as nine members of the House of Representatives in the state.
He further averred that in APC, honesty, fairness and transparency would remain the watch words, stressing that "as a party, we are truly committed to evenly developing the entire country, while our hope is to religiously serve humanity.
"In the same vein, the party is unshakably committed to the sustainable peace and unity of Nigeria."
He appealed to Nigerians to remain calm and accept the verdict of the electorate in good faith and  maturity, admonishing that politics should not be taken as a do-or-die affair.
He said: "In every contest, there must be a winner and a loser. I will personally be magnanimous in victory. As politicians, we must be good players of the game of numbers, while Nigerians must work together, to further move the nation to greater heights."
While acknowledging the sustained support of the electorate and the entire people of the state to the party, Wamakko promised that an APC-led state government would be elected on March 9, 2019, in the state.