Chief George Muoghalu congratulated President Mohammadu Buhari and not Kingsley Moghalu, the Presidential candidate of YPP as we earlier reported. The error is regretted. We are sorry for the embarrassment caused Kingsley Moghalu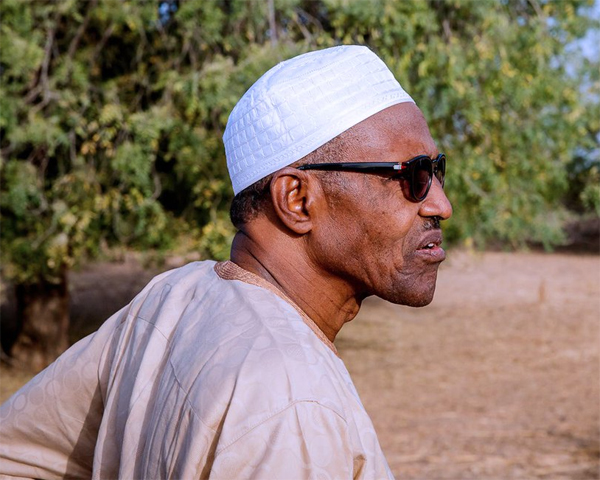 Chief George Muoghalu, the National Auditor of the All Progressives Congress (APC) has described the re-election of President Muhammadu Buhari as "a collective victory" for Nigeria and Nigerians.
Moughalu made the remark in an interview with News men in Awka on Wednesday, while thanking Nigerians for voting massively for Buhari in Saturday's poll.
He expressed the hope that Buhari would consolidate on his first term achievements in the coming years, having appreciaited the high expectations of the citizenry.
He said: "My reaction to Buhari's re-election is that of excitement and to thank Nigerians for the confidence they reposed in him.
"I am happy that Nigerians have renewed the mandate given to APC to manage the affairs of this country for the next four years.
"I assure Nigerians that we will not disappoint them, I have had the privilege of touring this country with the president, I saw his passion, his commitment and love for the country."
Muoghalu, a member of APC Board of Trustees, commended the South-east for polling a higher number of votes for the party in 2019 than they did in 2015.
He expressed optimism that the next dispensation would ensure greater inclusiveness for all sections of the country.
He therefore appealed to Nigerians to continue to support and pray for the present administration.
https://www.vanguardngr.com/2018/11/im-committed-to-ending-boko-haram-insurgency-buhari/
Moughalu said: "This time, the South-East voted for Buhari in 2019 than they did in 2015. That is a demonstration that we want to be part of national politics and position ourselves for the future.
"Nigeria is our common goal and should be our individual and collective aspirations, let us continue to support and pray for the president.
"In politics, only one person will emerge winner, the president has extended the olive branch, let us embrace it.
"Let us support the president, I am not saying that the opposition should be blocked out, because a robust and vibrant opposition will make Nigerian a benefit more.
"The opposition only lost a contest, they did not lose Nigeria or the future because four years is just around the corner."
The APC chieftain, therefore, urged the Peoples Democratic Party to accept the result of the presidential poll as a true reflection of the people's will.
https://www.vanguardngr.com/2019/02/president-buharis-acceptance-speech/
He also admonished the party to continue to play the role of a responsible opposition for the overall development of the country. (NAN)