By Chinonso Alozie, Owerri 
Following the reported clash between the police in Imo state and the members of the Indigenous People of Biafra, IPOB, the group has pleaded to the Imo state commissioner of police, Dazuki Galadanchi, to come out clear on the whereabouts of the bodies of their members said to have been killed in the incident.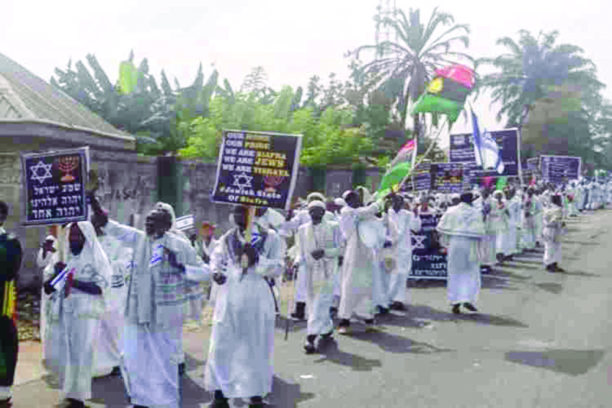 Southeast Voice in Owerri, monitored the development where the counsel to IPOB, Ifeanyi Ejiofor, claimed that the police killed five of their members during the clash and arrested about 15 of them, an allegation the Imo State Police Public Relation Officer, PPRO, Orlando Ikeokwu, has refused to debunk even at the time of filing this report.
Despite chains of text messages sent to his cell phone, Orlando had turned deaf ear to giving the police side of the story on the claim by IPOB, that five of their members were shot dead scores injured and about 15 injured.
READ ALSO: 5 fake Army officers escorting politician in Imo arrested
Counsel to the IPOB, Ifeanyi Ejiofor, told Southeast Voice that all they needed were the lifeless bodies of their members.
He accused the police of taking away the bodies of the said members to an unknown destination.
Ejiofor said: "We have a confirmed report that some members of IPOB were killed by the police of the anti-robbery squad in Imo state.
"Also many were arrested on account we cannot explain. We saw it as a serious case of police brutality and violation of the fundamental rights of people who are merely working around.
"There is no reason why they should be arrested talkless of being killed. In the manner they are being killed. We learnt they also took away their corpse. What it means is that after killing them they made away with their corpses.
"The number of injured are many but we will take appropriate action to compel them for their production of the dead bodies. Also, the release of those arrested."
Answering a question on why their members were still out at that time of the night, he said: "They killed about five persons and arrested about 15 of them. They were not on any mission. They had a peaceful rally and at the end, they disembarked. They were on their way home when they were attacked. They have not in their movement constituted any form of threat to anybody."