By Ola Ajayi
ibadan—RESIDENT  Electoral Commissioner in Oyo State, Barrister Mutiu Agboke has dismissed as balderdash rumours that the Independent National Electoral Commission, INEC is compromised, noting that electoral officers deployed to the state are kept on their toes due to political sophistication of Oyo.
Oyo ADP chair, 10, 000 others dump Alao-Akala for APC
Agboke, at a meeting he held with leaders of political parties, security agencies and other stakeholders in Ibadan, yesterday, vowed to ensure that votes count in the polls.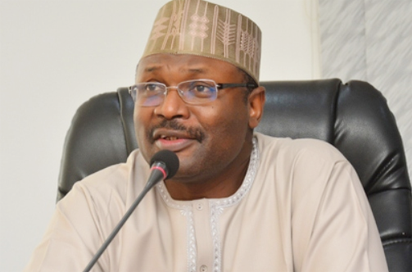 He was reacting to an allegation by the state Secretary of the ruling All Progressives Congress, APC, Dr Mojeed Olaoya that a particular electoral officer said he had been directed to work for the candidate of the Peoples Democratic Party, PDP in Ibarapa North and Ibarapa Central who he said was a course mate of the REC when he was studying law in school.
INEC owes Nigerians explanations – Buhari
Agboke who gave a graphic detail of how the commission would distribute election materials, said contrary to the rumour, he graduated from Law school in 2006 and none of his course mates is contesting any elective position in this election.
"Allegations can be raised by anybody. I have not and I will never ask any election officer to do anything for any candidate. I finished in 2006 and none of my course mates is contesting in this election. So, it's a lie.
"Before I was posted here, I knew Oyo State is sophisticated when it comes to politics and that if there is going to be trouble in the country, it will start from Oyo. People believe that any REC posted to Oyo is posted to work under fire and he has to be careful.
Martial can reach Ronaldo's level, says Man Utd boss Solskjaer
"Allegations can be raised. You just try to monitor us. It is when you monitor us that you have facts. Nobody will win election in Oyo except by PVC," he added..
He confirmed that all the card readers had been reconfigured in preparation for the Saturday election.