By Chidi Nkwopara
The Imo State governorship flagbearer of Peoples Democratic Party, PDP, for the 2019 general elections, Chief Emeka Ihedioha has assured that if elected, his government will create over 50, 000 direct and indirect jobs through tourism and entertainment.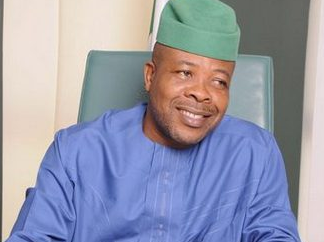 Ihedioha made the promise in Owerri at a town hall meeting with the Imo Arts Community, comprising the Association of Nigerian Authors, ANA, Actors Guild of Nigeria, AGN, Performing Musicians Association of Nigeria, PMAN, Association of Gospel Artists, AGA, Professional DJ's Association, PRODJA, and National Association Nigerian Theatre Practitioners, NANTAP.
"I have a strong view that the Arts Community in any society is a critical sector that drives the society and its conscience. I thought it wise to interact with you on the way forward for our state ahead of the general elections, for us to find a common ground of partnership in our Rebuild Imo Project. This is a time to be very careful and serious in the life of our state", Ihedioha said.
According to the PDP gubernatorial candidate, he had commissioned a far reaching research in various sectors of the state, in the course of articulating his manifesto for the 2015 election, which he updated ahead of this year's election.
"I can tell you that culture, tourism and entertainment, have the capacity to create over 50,000 direct and indirect jobs and we shall accomplish that by the grace of God when we assume office", Chief Ihedioha said.
Continuing, he promised that he would create a well equipped entertainment village in a large expanse of land for the practitioners to maximize their talents and project the state, as well as create a platform for foreign partnership and investment towards making arts and entertainment, a fulltime business in Imo State.
"The effect of our development plan in tourism will be crime reduction and wealth creation. I am  coming with a different ideology, anchored on the fear of God, passion for service, experience and capacity and track record of achievement", Ihedioha said.
In what appeared to be a unanimous demonstration of implicit confidence on Chief Ihedioha, the group endorsed him for the governorship seat and promised to deliver him at the polls.
Moving a motion, on behalf other stakeholders for his endorsement, Chief Lambert Nnorom, Deputy National Chairman of the Movie Producers Association, said they were satisfied with the programmes and manifesto of Chief Ihedioha.