By Olalekan Bilesanmi
Aminu Usman, Jigawa State Commissioner for Works and Transport, was Project Manager of the multi-billion naira Gwarimpa Housing Estate, Abuja. Usman, a certified electrical engineer, said, in this interview, that but for the Abubakar Badaru administration, Jigawa would have become a state full of abandoned projects.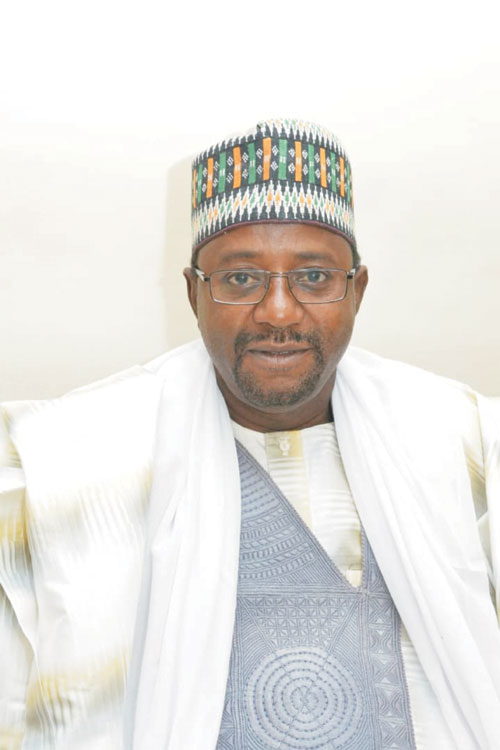 Is there anything to show what the Abubakar Muhammed Badaru administration has done in the almost four years of this government?
So far so good, it has been work in progress. We inherited a lot of projects. And one of the resolutions of the governor at the inception was that all the inherited projects must be completed before starting new ones.
Oredo APC House of Reps candidate, Iyoha assures quality representation
So what the governor did was to pass the instruction to all of us to key into that vision. So far so good, a lot has been achieved. We inherited about 476 kilometres of roads which contracts were awarded from 2012 to 2015 amounting to about N54, 5075, 222: 82. That is for the rural roads.
On feeder roads, we had 97.4 kilometres of roads inherited amounting to N1, 652,180,700. On township roads, we inherited about 142 kilometres. Then we did about three kilometres of runway at the airport and access road while providing scanning machines, fire trucks and field lightings amounting to N10,291,711. During the transition, a committee had been set up by the incoming government to assess all the projects after going through the hand-over notes.
We went round all the projects listed in the notes across the state and analyzed the projects, looked at the scope of work done and the money paid by the outgoing administration. We then called the contractors and the ministries responsible for the projects and verified them.
After this, we advised the governor to call the contractors to ask if they were ready to continue the projects because there were some that were 85% completed; some 20%, some 0%. Meanwhile, certain amounts of money had been paid by the previous administration.
We appealed to the contactors to give discount on what was being owed to help government take off as the treasury was empty. We met only 16 million naira in government coffers. From the records, it was obvious that there was no money to do all the basics like payment of salaries, pension and meet commitments here and there. A lot of them accepted. Some gave 20%, some gave 15%, some gave 10%.   From this action, out of about N55billion, government was able to save about N1.6b on some projects and about N91m on feeder roads.
On township roads, we were able to save N3b out of N32b. Of the balance of N491m on feeder roads, we paid N445m. Now we have just three projects outstanding from previous administrations. Every other one has been completed. And the contractors have been paid fully. After doing that, we started awarding new contracts in 2016.
We awarded 174 kilometres of township roads at N16b. At the moment, the road projects have been completed. In 2017, we didn't award any contract. But in April 2018, we awarded 149 kilometres of roads.   By the end of last year, we awarded another 260 kilometres of roads for N22b.
You talked about downward review of the cost of the contracts. How did that affect the quality of projects ultimately?
In the township roads, of course there would be drainage. Any township awarded by this administration must have drainage. And talking about the quality of the jobs, it was okay. And the contracts just awarded, most of the contractors were mobilized to the tune of 20% to move to site.
Are the contractors indigenous or foreign?
We have so many indigenous contractors here and most of them are getting the jobs. And the contractors we inherited, they have continued to get jobs because of the quality of their work.
Zamfara Govt. awards N657 million for reconstruction of 30 PHCs
What is the commercial viability of the Dutse airport because it appears traffic is poor compared to other airports across the country?
That is true. However, I also need to remind you that there is an airport in Ibadan, there is another in Akure. You cannot compare the level of traffic in these two airports with, for instance, Lagos, Enugu, Port -Harcourt or even Abuja. These are national assets. In as much as the airport is already built, there is nothing we can do but to maintain it. Yes, it may not be our priority as a government, but it is ours nevertheless and has to be maintained. Look at   all the roads we met on ground, they were not our projects, but we ensured that we continued and completed them because, ultimately, these projects are for the people of Jigawa, not the governor or former governors or me.
There are some roads here that have no streets lights. Why?
Any road you see here that has no street lights must be a federal road. Some of the federal roads built more than 16 years ago had no street lights in the contracts. But because of the importance we attach to street lights and for security reason, we had to write to the Federal Ministry of Works, Housing and Power to allow us install street lights but there was no reply. Nevertheless the governor decided to go ahead and install lights in some of the federal roads in the state.
Despite the lean pulse of this administration, you are able to complete the projects you inherited and doing more without owing salaries or pension. How have you been able to manage?
The governor is in the best position to answer this question. He is the manager of this government. Meanwhile, don't forget that Governor Badaru is an accountant by profession. Whatever we want to do here, he plans ahead for it. It is not about getting money and then you begin to look for where to use the money.   That is why I said he would be in best position to tell you how he is able to sustain the state such that debts are not owed and salaries are paid on the 24th of every month, pensions have never defaulted and more projects are being done.