Mr Akim Yusuf, the Chief Executive, Cavan Jordan Resources Ltd., says  the plan to list e-commerce platforms — Jumia and Konga — on the stock exchange is good for the economy.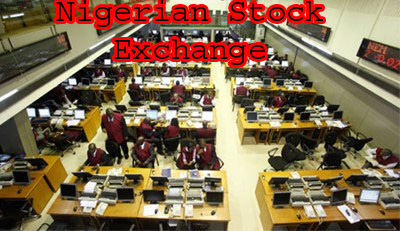 Yusuf, whose firm deals with financial advisory and resources optimisation, said this during telephone interview with  newsmen on Wednesday in Abuja.
He said that the plan, if implemented, would further strengthen the online market platforms.
Hijab: Muslim women urge NBA, Benchers to reform to remain relevant
Jumia is planning an Initial Public Offer (IPO) of 1.5 billion dollars in New York in 2019.
Konga is also reportedly set for a major listing on either the London Stock Exchange or the New York Stock Exchange (NYSE) by the last quarter of 2020.
The Konga Group is set for an IPO that would see the e-Commerce platform valued at about 3.2 billion dollars to increase the potential of the industry in Nigeria.
According to Yusuf, the plan will help the companies to know their true worth, rather than over-estimating or under-valuing their business.
He said "it is very good for the economy and positive signal toward strengthening and tenacity of the two platforms.
Mauritius leads Africa in global online shopping rankings, Netherlands first
"Nigeria can be said to be a major e-commerce market in the world and if Jumia and Konga expand the base of ownership, Nigerians can walk up to the stock market and say we want to be shareholders."
The financial expert said Jumia and Konga are admired by many companies that actually wanted to acquire them or merge with them or buy heavily into their stock.
Yusuf said "the plan is good because it will give the companies opportunity to get the right money or value for their business and also give the investing public the basket of stocks they can invest their money.
"These two companies are doing well, turning over large sums of money, they have so many sub-retailers on their platforms so it is very good for the economy."