Coca-Cola Hellenic Bottling Company, the anchor bottler for Coca-Cola, says it recorded 6 percent revenue growth for the 2018 financial year above expected target range even though there were currency fluctuations in some markets.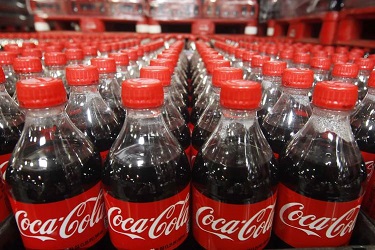 The Chief Executive Officer of the company, Zoran Bogdanovic disclosed this in a statement obtained from London Stock Exchange website while offering details for the first time on its business performance since taking over in May last year.
Bogdanovic said, "In 2018, the company delivered another very good performance with revenue growth above our target range and another step up in margins. Strong volume growth in all our segments was helped by a record number of new product launches, whilst price/mix improved for the eighth consecutive year. This growth supported margin progress, which we delivered while increasing our investment in marketing."
Although the impact of foreign exchange fluctuations from Russia, Nigeria and Switzerland was heavy, net sales revenue for the company rose by 6.0 percent in relative terms with 2017 financial year-end.
"Net sales revenue for 2018 was euro6.66billion, which was up 2.1 percent year-on-year (yoy) against analyst projection of EUR6.65billion. Comparable earnings before interest and tax were EUR680.7million which is 9.6percent higher than in 2017, compared to analyst projection of euro682.3 million. The comparable Ebit margin was 10.2percent, up from 9.5percent in 2017, against the projection of 10.3percent.
According to FTSE 100 company review, Coca-Cola HBC's volumes rose 4.2 percent to $2.19billion unit cases, meeting consensus, with growth witnessed in all three segments."
Bogdanovic expressed confidence that the company would continue to witness unparalleled business growth considering its recent investment in both human and material resources.
"Our sharp focus on cost efficiencies continues while we invest in the business for growth. The shape of the business, capabilities and commitment of our people and our overall commercial proposition give us confidence in our ability to continue to grow revenues and margins," he added.
With necessary infrastructure now made available in all its plants across the globe, Coca-Cola HBC is expected to grow its volume across all the segments in 2019 regardless of any economic slowdown. Coca-Cola HBC has also identified EUR33million of restructuring savings in 2019, bringing EUR17 million of benefit on top of that from 2020.