By By Pastor Oloruntimilehin Joshua Daramola
IT is imperative for people, especially believers, to know the true prophets of God. There are a lot of pro-phets throughout the world prophesing and preaching the word of God.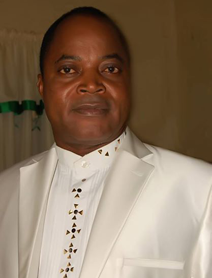 Are they genuine ser-vants of God? The Bible says that God always reveals what He intends to do to His prophets. (Amos 3:7) The Scripture has made it known to all who is a true prophet of God.
Deuteronomy 18:18-22 "I will raise up for them a prophet like you from among their fellow Israel-ites, and I will put my words in his mouth. He will tell everything I command him. I myself will call to account any-one who does not listen to my word that the pro-phet speaks in my name.
But a prophet who pre-sumes to speak in my name anything I have not commanded, or a pro-phet who speak in the name of other gods is to be put to death. You may say to yourselves,. How can we know when a message has not been spoken by the Lord. If what a prophet pro-claims in the name of the Lord does not take place or come true, that is a message the Lord has not spoken.
Imposition: APC NASS aspirant drags INEC, others to court
That prophet has spok-en presumptuously. Do not be afraid of him". Therefore, people parti-cularly believers to end-eavour to identify and know genuine prophet of God and take their pro-phesies seriously.
Do not distance yourself from them. Believe in what they say because it is from God. The Bible says in II Chronicle 20:20 "….Have faith in the Lord your God and you will be upheld, have faith in His prophets and you will be successful."
As a prophet and found-er of a church of God, I don't speak what God does not send me and I am not afraid to deliver any message from God to anybody at any time and place. Brethren, my concern is for people especially my followers to have faith in my mess-ages and believe them.
In fact, I am not the best prophet of God, but I thank God for being gra-cious and merciful to me for a lot of revelations concerning this country in particular and the world in general which HE has brought to pass.  The Prophet of God speaks the word of God to both the believers and non-believers for them to live a godly life and make heaven.
This is the wish of every true servant of God. Therefore, let people embrace God's words because they are God-breathed and are useful for teaching, rebuking, correcting and training in righteousness. This is to enable the servant of God to be thoroughly equipped for every work (II Timothy 3:16).
A 48-team Qatar World Cup only possible if Doha agrees: official
Recently the Spirit of God revealed to me that HE is at peace with Alhaji Atiku Abubakar than before. So let everybody forgive and forget and let God's will prevail. I fervently pray that it shall be well with this country in the name of Jesus Christ. Finally let us  believe in the prophesy of God that comes from HIS prophets.
*For further enquiries contact The Omnipotence Mission of God, 2 Olo-runtimilehin St, Pipeline, Mosan off Ipaja road, Lagos or call 08023020108; 08058110288; 08023020108, 08058110288. www.facebook.com/pastoroloruntimilehin.