By Rotimi Fasan
FAMOUS or infamous as the Chibok and Dapchi school girls' abduction cases have been, the Nigerian government is still in the game of spinning stories about what is going on. The government has not been able to do what it has severally promised: secure freedom for all the girls. Neither have their parents, families and friends been allowed closure after these many years of endless promises and chest-thumping about beating Boko Haram at its own game.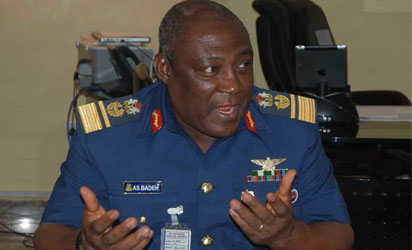 Police vow to hunt down killers of five villagers in Plateau
Would the many cases of abduction have remained unresolved had the victims been children, relations and associates of this country's rulers?
How many Nigerians have access to the kind of security- financial, health and systemic- that is the exclusive privilege of the few with the means and ways to them? The few here being those occupying or have occupied positions of influence or authority in any tier of our three-tier political system. The only reason our security problems have remained largely unresolved is because those most affected have been the marginalised majority who have nobody to speak for them.
How long did it take President Muhammadu Buhari to fly his son to Germany after his accident racing with friends on power bikes? Yet many Nigerians on their daily routines to work and in their bid to get some crumbs on the table for their families are involved in accidents and die without help (medical attention for a few hundred or thousands of naira) ever reaching them on the death traps we call roads.
Major highways are today unsafe to travel on. Not just the so-called 'trunk A' roads but ordinary feeder roads that link different parts of our towns and cities. But most notoriously, the interstate highways have become dens of kidnappers and armed robbers.
The Abuja-Kaduna or Lokoja-Kaduna highways among many others around the country are controlled by armed bandits that operate in spite of the presence of military and police patrol teams. Many Nigerians, including law makers and others of influence, have been harassed, abducted or killed on these highways. These are well known facts. It was on one of these highways that Alex Badeh was travelling on his way from his farm in Nassarawa State when he came under attack.
The manner of the attack makes it look like an assassination which is the easier story to believe considering his status and former position as a military chief. But nothing says it could also not have been a case of abduction gone awry.
After all his farm manager whose real names nobody knows or cares to know was reportedly abducted. Now nobody cares to know what has happened to this unnamed farm manager. Nor are there talks of how to secure his release and return him to safety.
It's all been talk about Alex Badeh. Suddenly, our slumbering law makers, shamelessly marking time in Abuja, are stirred alive and are calling for high powered investigation into the circumstances of Air Marshal Badeh's murder. Painting a picture of a military hero that is known only to them and their types, they insist there is fire where there may be no smoke except one created by their past failures and negligence. They are bringing to our reckoning the number of military generals that have been killed in recent times and straining to link these murders to some sinister activities of the Buhari administration. Yes, indeed there may well be a political motive behind the murder of Badeh.
But it could have come from different sources rather than just one. Has anyone thought of those soldiers who groused about their abandonment in the course of the anti-insurgency fight between 2014 and 2015, time when many soldiers lost their lives and families were destroyed? In the wake of his trial for fraud and misappropriation, it became known what kinds of properties the deceased general expended hundreds of millions of naira that could not have come from his salary or known businesses, being a military man, on- these transactions came to light.
How many of these could have roused the anger of people who probably played a part in helping the general amass this amount of wealth, without prejudice to the outcome of his trial? Certainly, one man could not have done this without the help of others, either in the military or elsewhere?
What was the disposition of these unknown individuals or groups to the general? There are rumours that the general's security aides were taken away. There have been insinuations of some secret meetings between him and officials of the Buhari government, including the President's wife.
Questions are being asked about the number of security details attached to Badeh and how many of them were with him when he was attacked and killed. Such questions make light of the degree of insecurity in the land. Was Buhari without his security details when he was attacked and almost killed by elements of Boko haram a few years ago? How about the then Emir of Kano? Were these highly-placed Nigerians one of whom would return for the second time as head of state- travelling incognito or without their security details?
If Boko Haram could chase our 'gallant soldiers' off the field and sack their barracks severally while cold-bloodedly killing hundreds of them in the North East, what is all this loud talk about the protection that was made possible by only a few soldiers aimed at? What security does that type of protection offer a retired general against the determined force of a murderer or groups of murderers?
What these privileged politicians calling for all kinds of special investigation into the murder of Alex Badeh are doing is demanding privilege for one of their kind.
In a way, their utterances are aimed at upending investigations into corruption charges against Badeh while playing politics with and occluding the point at issue- which is that Badeh who was being tried for corruption was murdered by persons yet to be identified.
When politicians talk as they are doing with the Badeh murder, they are simply trying to cover their own track- offering protection to themselves ahead of their own embarrassing moments. Which should remind the rest of us again and again why corruption has remained what it is in our parts: an impregnable adversary. Conspiracy theories based on innuendoes feed into primordial considerations of ethnicity, religion and race to stymie or prevent the punishment of crime and corruption. Stop the nonsense!
This is hoping you had a merry Christmas while wishing you all a wonderful New Year, 2019!