By Esin Etim Esin
When the presidential candidate of the People's Democratic Party [PDP], Alhaji Atiku Abubakar, named  former Governor Peter Obi as his 'running mate', it was like he had hit the panic button for the ruling  APC.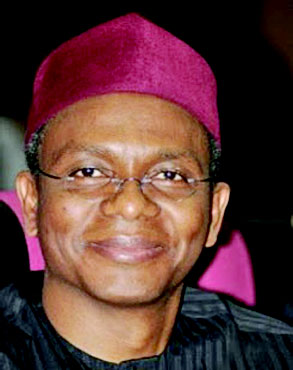 The combined stature of Atiku and Obi totally  upset  the permutations of the  APCchieftains who had all along thought they were on a roller-coaster. Stepping down from their cosy perches, their foot soldiers went firing in all directions.
Mallam Nasir El-Rufai, the APC governor of Kaduna State, went public to describe Obi as "a tribal bigot".  This was sequel to other allegations that Obi as governor had demolished mosques in Anambra State and even ordered northerners to leave the state.
Atiku-Obi campaign berates governor Obiano
The statement by El-Rufai was clearly intended to incite a section of the country against Peter Obi. Thankfully, an increasingly discerning and knowledgeable public and the commendable maturity of his target doused  the intended consequences of El-Rufai's hate-comments.
On the allegation itself – tribal bigotry – it would have been laughable if Nigerians were watching El-Rufai in a Nollywood  melodrama or even  comedy. In reality, no such trait could be further from the character and conduct of the man, Peter Obi. The following  comments from a cross-section of  upset responsible Nigerians, including those of Northern origin, speak volumes of the true nature of Obi and further diminish  the fading stature of Nasir El-Rufai.
Speaking on different occasions on the  allegation that Peter Obi was discriminately against northerners, three retired  police officers of northern origin who variously served as Commissioner of Police in Anambra State  during Obi's tenure, were  agreed in rating Obi as a fair, humane and detribalized Nigerian  whose principal focus as Governor was  the good of all within his jurisdiction.  DIG  Philemon Leha  [rtd.],  visibly  upset by the spurious allegation against Peter Obi,  asserted:  "I am from the North and I know what I am saying.
Beyond the rhetoric of opposition
Northerners are among the people holding the economy of Anambra State and in what circumstances could a Governor have sacked them?
Numbering over 2 million as at last count, they are practically everywhere in the State, including Awka, Amansea, Onitsha, Nnewi and many other towns and communities. Let Nigerians be assured that the allegation is a lie. Anybody spreading that kind of rumour is not being fair to the man and that is not the way to go for our national development".
Expressing  concern over the spate of fake news  designed to malign credible Nigerians,  Alhaji Amusa Bello  [CP, 2006-2010]  observed that it was unthinkable for anyone to associate  Peter Obi with violence or rascality as Obi never demolished any  Mosque nor asked anyone,  aside from criminals and kidnappers, to leave  Anambra  State.
He called on "those behind this rumour to desist from that and look for fact. They should stop this 'pull him down syndrome' that will never take them anywhere good. Peter Obi has a lot of credentials and several attributes that favour him in his aspiration".
In his usual calm manner, Peter Obi had some  words of  advice for Nasir El-Rufai: "…I believe that as we grow older and are saddled with more responsibilities, we are expected to become circumspect in our thinking and avoid recklessness in our speeches and utterances  …  All I do for people like El-Rufai is to pray for them and encourage them to concentrate on doing those things that will better the lots of Nigerians rather than engage in hate speeches that will  divide and destroy the country …
PDP to Buhari: Malicious allegations against atiku will not help you
At this difficult times in our country, when thousands of our brothers and sisters across ethnic divide are killed all over the country, including innocent citizens in Kaduna State; millions of our children from all the parts of the country are out of school; millions of Nigerian youths from all parts of the country are without jobs, our pre-occupation, especially among those that are in government should not be making reckless speeches".
Need we say more?
Esin Etim Esin lives in Kachia, Kaduna State