LAGOS—Socio-Economic Rights and Accountability Project, SERAP, yesterday, urged major presidential candidates for the February 16 election them to "publicly commit to revolutionary and innovative anti-corruption reforms in five key areas, such as security votes, power sector corruption, judicial corruption and removal of immunity for presidents, vice-presidents, state governors and deputy state governors."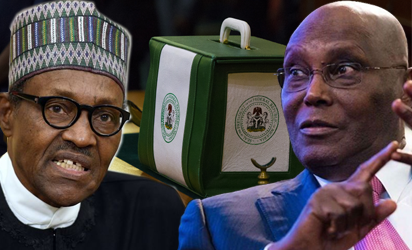 In a statement by  SERAP's Senior Legal Adviser, Bamisope Adeyanju, the organisation said:  "Consistent with their right to participate in their own government, Nigerian voters deserve a substantive debate during the campaign about issues that affect them, particularly with respect to combating corruption. Now is the time to make commitment for specific reforms that will strengthen Nigeria's anti-corruption record and standing in global ranking. Set forth below are 5 main anti-corruption priorities that candidates should address. Please let us know which positions you will support."
READ ALSO:Fashola's faux pas and Buhari's confession
The statement reads in part:  "Candidates should commit to scrapping security votes spending by presidents and state governors by repealing the constitution to include specific prohibition of security votes. They should also commit to a comprehensive audit of spending on security votes by presidents and governors since the return of democracy in 1999 and directing their Attorney General and Minister of Justice to take legal action in the public interest to hold governments to account on spending on security votes.
"Candidates should commit to repealing the Electric Power Sector Reform Act of 2005 to address regulatory lapses which have continued to lead to systemic corruption and impunity of perpetrators, forcing ordinary Nigerians to pay the price for corruption in the electricity sector —staying in darkness, but still made to pay crazy electricity bills."
"Candidates should commit to establishing independent counsel and/or special anti-corruption courts in the six-geopolitical zones of the country for the effective and speedy prosecution of all former state governors indicted for corruption. They should also commit, within the first 365 days in office, to begin the constitutional reform process of removing the immunity clause in section 308 of the 1999 Constitution of Nigeria (as amended) to promote effective leadership and improve institutions of governance.
"Candidates should commit to working with the judiciary to improve the independence of the National Judicial Council, including by reviewing requirements for its leadership to allow retired judges of proven integrity to lead the council. They should also commit to working with and encouraging the Chief Justice of Nigeria and NJC to ensure that the Chief Justice of Nigeria and all other judges make periodic asset declarations and public disclosures of such declarations."