Local government workers in Zamfara state are according to report receive N6,000 per month (less than $20), as minimum wage, making them the worst paid in Nigeria.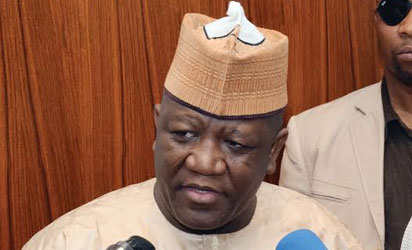 Ibrahim Khaleel, National President Nigeria Union of Local Government Employees (NULGE) made the sensational revelation in Abuja, ahead of the 40th anniversary of the union.
Khaleel said Governor Abdulaziz Yari's non-compliance with the N18,000 minimum wage, was the real reason he is obstructing the actualisation of the proposed N30,000 minimum wage.
Khaleel, who is also the National Treasurer of the Nigeria Labour Congress (NLC), insisted that the low-earning power of Zamfara residents was responsible for the rising insecurity in the state.
The labour leader noted that as long as the workers were not well paid, there would be no peace in the state.
Khaleel also accused Governor Simon Lalong of Plateau state of not fully complying with the N18,000 wage. He said council workers in the state only get a fraction of the N18,000.
He regretted that the nation's local government workers were the most vulnerable in the world.
Khaleel also said the local government system in the country was discriminated against.
According to him, the welfare of workers in the system can only be enhanced if the local government areas are allowed to function well.
On local government autonomy, the union leader said only 12 states had taken their stand on the issue, with nine of them supporting autonomy for the local government and three others voting against it.