Those who deal in ideas, if they are wise, will welcome attack. Only a peaceful passage should dismay them for it proves the ideas do not affect anyone very much — John K Galbraith. VANGUARD BOOK OF QUOTATIONS, VBQ, p 97.
By Dele Sobowale
THE two presidential candidates wasted no time releasing their proposals for governance once the Independent National Electoral Commission, INEC, flagged off the campaigns for the 2019 elections. Both documents were packed full with the multitude of promises for which elections worldwide are known. Most of them will be addressed as we proceed with the campaigns. On this page, however, only the economic policies and their impact on society will be discussed.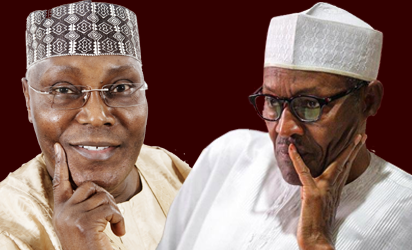 Buhari, Critics and Next Level 2019
Before going forward, it is necessary to once again declare that in 2011 and 2015, I worked for Buhari with all my heart believing that he was the answer to our problems. Even if Atiku had been on the ballot in those elections, it is doubtful if he would have received my support. But, he was not. Meanwhile Atiku is my friend. That would lead many people to assume that his policies will be totally endorsed. Nothing can be further from the truth. Here are the reasons.
"The economist, like anyone else, must concern himself with the ultimate aims of man." Alfred Marshall, 1842-1924, VBQ p 45.
The term "aims of man" means the objectives of people in every society or nation – not a particular political candidate or party. As an economist, I am called upon to analyse various economic proposals and as truthfully as possible determine what will be final outcome of implementing various initiatives presented for support. That being the case, Buhari and Atiku can both expect equal treatment. What is sound and feasible in each of their policies, as enunciated, will be subjected to the same scrutiny as the other.
That said, Buhari's supporters must face the fact that while the President has a track record both in 1984 and 2015 till now on which he can be assessed, Atiku has never been the Chief Executive of any public constituency. The incumbent President frequently suffers by comparison with his challenger – unless his performance on various indices has been exceptional. Unfortunately, for Buhari only his diehard party members would rate him as excellent on deliverables in economic policy.
Atiku, meanwhile, is untested. He represents only promise which may or may never be redeemed. To bring some semblance of fairness into the appraisals, we will need to bend over backwards to give Buhari a chance. We will not publish falsehood just to please any of them. You can be sure about that. And, there is a reason for that too.
"A journalist should be pursuing a fair rendition of truth without regard to popular moods; the journalist should not be swayed by public opinion…." Malvin Kalb, 1997. (VBQ p 109).
This is not a popularity contest. At all times attempts will be made to place before our readers the truth as best as we can get very close to it. As Buhari said in 1984, "we have no other country but Nigeria. We must stay here and salvage it together." I can't agree more. Salvaging the country inevitably entails facing some harsh truths – even if they make life difficult for the candidates and their political parties and supporters. Not being a card-carrying member of any political party has made that decision easy for me.
Hopefully, our readers will also be able to exercise sufficient detachment as the separate the truth from the falsehood politicians peddle. They all do it. A totally honest politician is an oxymoron – a contradiction in terms. Dissembling comes naturally to them. So, we start from that standpoint in analysing the documents that have been thrust into the public space. In many respects, they both share one thing in common.
They have promised a lot of things which cannot possibly be delivered in four years – 2019 to 2023. Nigerian should get set for disappointment irrespective of who gets elected. Furthermore, the two documents totally ignore the crippling consequences of the Minimum Wage Bill which politicians will cowardly sign into law in order for elections to hold next year.
Any half-intelligent level 100   student reading economics in a university can tell the President, lawmakers, Governors and even Nigerian Labour Congress, NLC, that states which cannot pay salaries now, with minimum set at N18,000, will be less likely to be able to pay at N30,000. But, mark my words. The bill will be passed to appease Labour despite the dire repercussions that will surely follow.
"It is dangerous illusion to think one can do much for more than a very few." Saul Bellow." (VBQ p 99).
One promise they are both making is to create millions of jobs. Added to several other pledges, the sections on job creation can be regarded as a "salad bowl of illusions." Buhari wants to rely on governments to create the jobs. Atiku favours the private sector. Both are flawed because none has revealed how much it will cost to each the magic figures they proclaim and where the funds will come from.
Certainly, Nigerians need jobs. Right now, our country has one of the highest dependency ratios in the world. One worker supports four or fine unemployed people. That is one of the contributing factors to rising poverty in the land. To reverse our headlong dive into deeper poverty we need to create jobs and reduce the dependency ratio.
But, the leadership in this country behaves like the drunkard who knows he has a home but cannot figure out how to get there. Everybody agrees that we need jobs but apparently, nobody has a clue how to create them. It is difficult, if not impossible, not to use our current situation to illustrate the point.
Among the challenges faced by the Buhari administration in 2015 was high rate of joblessness – especially among youths. One of the preferred solutions was the promise to employ graduates as teachers – one of the projects under the Social Intervention Programme, SIP. On paper it was a sound idea; never mind that with millions of graduates unemployed and most don't want to teach.
As late as November 2016, the Vice President who was in charge of the SIP was telling Nigerians that the teachers will be employed. But, until the year ended, the Ministry of Finance had not released sufficient funds to the SIP to engage the teachers. Obviously, it was neither lack of ideas nor graduates to recruit which created the mess. It was, and still is, lack of funds.
There is a lesson to be learnt by both Buhari and Atiku as they go about throwing promises about job creation like confetti at a wedding party. Nothing will work without adequate funding. Their promises will become credible when they tell us the costs and how, as well as, where to get the money. Otherwise they might as well stop wasting everybody's time.
Finally, none of them had told us what types of jobs Nigerians should expect. While both of them recognise that we have a mismatch between vacancies and applicants' skills, they have not fully documented the areas where the greatest scarcities of competence exist. Plans to train millions of unskilled labourers will not solve the problem unless the training can result in people getting jobs.
Their economic advisers should pay more attention to the crime pages of newspapers and they will be astonished that a high percentage of those arrested for various crime – including armed robbery are those who have undertaken training and are looking for funds to buy the tools needed to start work…..
To be continued.
Subscribe for latest Videos