By Pastor William F. Kumuyi
In spite of all the places you have visited, traditional medicine have not healed you, and even though you have gone to numerous places, scientific prescriptions have not been better; it is also a fact that you have visited many places and they have recommended that you buy their water and oil, which you have purchased and drank. Yet your problems still remain daunting as a mountain.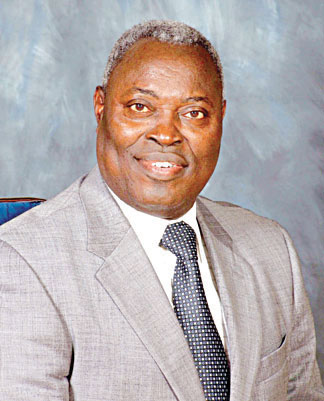 I want to assure you that the solution to your numerous problems is nearby and within reach. Your solution is in God Almighty. He has the power to knock out sin and those perennial problems plaguing your life. He will solve it when you reach out to Jesus for that supernatural encounter.
Boko Haram does not intend to release Leah Sharibu —Helen Oritsejafor
Today, as you touch the Redeemer, He will turn your life around. He will make you clean and change your life. Freedom will come to you as you look up to Jesus.
I John 5:18 "We know that whosoever is born of God sinneth not; but he that is begotten of God keepeth himself, and that wicked one toucheth him not."
When the Lord Jesus takes away your sins, He will also drive out the accumulated problems deposited in your life by the devil; and the instant it occurs, you will know because it will happen in a practical manner.
How do I know that? Is it not a natural instinct that whosoever is born of a Yoruba parents should be able to learn and speak the dialect; and whosoever is born of an Igbo parents should also be able to communicate in the same dialect? That deduction gives credence to 1 John 5:18, which says that "We know that whosoever is born of God sinneth not;"
Hence, the moment you accept Jesus Christ as your Lord and personal Saviour, you will immediately inherit the nature of God, which includes the ability not to commit sin. When this glorious experience takes place in your life, the desire to keep on smoking will evaporate from your life & the longings for alcoholic substance, which leads to drunkenness will vanish away leaving no trace behind.
Today, you will be born of God and the righteousness of God will come upon your life. I said, the freedom of God will come to your life; and what God likes you will appreciate; what God hates you will detest. This day, it will happen in your life.
Unfortunately, there are people who are nurturing certain wrong perceptions. They believe that going to church or handing in their tithes and offerings will suffice God's demand for being born again. That is a lie forged from the pit of hell! This is because except you receive Jesus Christ into your life, you are bound to steer the judgment of God upon your life.
II Corinthians 5:17 "Therefore if any man be in Christ, he is a new creature: old things are passed away; behold, all things are become new." As you accept Jesus into your life, you will experience newness of life. New vigour to live for God will take hold of you; and you will begin to enjoy new form of protection.
My husband subjects me to marathon sex for ritual, woman tells court
I John 5:18 "…but he that is begotten of God keepeth himself, and that wicked one toucheth him not.
After the LORD must have touched you, Satan will have no choice, but to remove his filthy hand from your life. Today, you will experience freedom in Jesus name!
Zechariah 2:5 "For I, saith the LORD, will be unto her a wall of fire round about, and will be the glory in the midst of her."
As you offer yourself to the Lord and as He receives you today, you will become His adored property and possession that is worth protecting. That is why He will become a wall of fire around you.
Zechariah 2:7 "Deliver thyself, O Zion, that dwellest with the daughter of Babylon."  In order for you to benefit from the divine protection and provision of God, you need to come out from all forms of sins that will entrap you in the hands of the devil.
The Lord can save you today. All you need is that touch. Do you want it to happen? Then be that man or that woman of decision and hand over your life to Christ and He will touch you.
Bow your head and close your eyes so that we can pray.  Confess your sins and ask Him to come into your life today.