By Peter Egwuatu
The Nigeria's Exchange Traded Products, ETPs, recorded cumulative average growth rate of 8 percent over the last four years.
This is even as the net flows from the Exchange Traded Funds, ETFs globally stood at $358 billion.
The Chief Executive Officer, NSE, Mr. Oscar Onyema, who disclosed this while speaking at the annual ETPs Conference in Lagos yesterday also, said the market has expanded in value and reach following significant acceptance by investors over the years.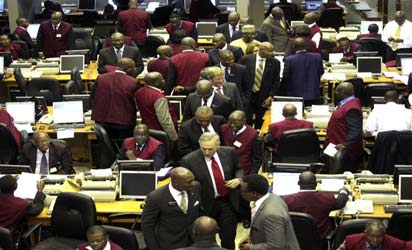 He stated: "Since the introduction of ETPs in 1993, they have gained widespread acceptance in most developed markets. Over the last 15 years, investors' demand for ETPs (both retail and institutional) has grown remarkably, which in turn has led to a greater variety of products offered by ETP sponsors.
https://www.vanguardngr.com/2018/09/nigeria-58-why-nigerias-growth-is-stunted/
"Since then, the ETPs space has grown steadily by a cumulative average growth rate of 8.0 percent over the last four years. Currently, there are nine ETPs listed on the Exchange, two thematic ETFs providing access to Pension-compliant and Shariah-compliant stocks, 2 broad equity market ETFs tracking the NSE 30 Index, 3 sector based ETFs, 1 commodity ETF, and 1 bond ETF tracking exposure to benchmark FGN Sovereign Bonds."
He stressed that ETPs are one of the most significant financial innovations in recent decades that have shaped the financial markets.
He also disclosed that equity-based ETPs make up 76.7 percent of global ETP listings while Fixed Income based ETPs represent 16.7 percent of listings, similar to the asset split in Nigeria.
Speaking at the conference, Mr. Dayo Obisan, President Fund Managers Association of Nigeria, said there is need to create ETFs on small capitalised stocks, rather to concentrate on the larger stocks.
Obisan further encourages ETP product issuers and intermediaries to expand their footprint by broadening distribution channels, introducing other asset classes/strategies, entering new markets, leveraging technology and data analytics to understand the market and demand.