South Africa's football association (SAFA) said on Sunday it is considering making a bid to host the Africa Cup of Nations in 2019 after Cameroon was dramatically stripped of the continental showpiece.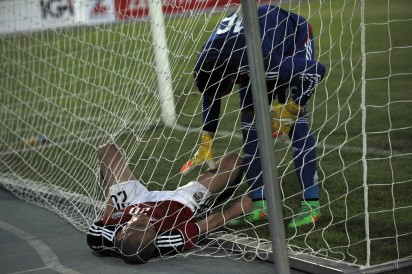 Though South Africa has much of the necessary infrastructure after hosting the 2010 World Cup, cost could be a stumbling block and the final decision to bid would rest with the government.
"The Confederation of African Football has asked the Association to seriously consider hosting Afcon 2019. SAFA will however, meet the Government first before making a decision," wrote the national team on its verified Twitter account which was then re-tweeted by SAFA.
The tweet followed SAFA's annual meeting of its top leadership in Johannesburg.
"The 2019 bid… is important for South Africa to remain a major role player continentally and globally. Afcon will help in building influence and relevance," added a second tweet.
https://www.vanguardngr.com/2018/12/restructuring-of-nigeria-as-a-task-that-must-be-done-annkio-briggs/
Sports Minister Tokozile Xasa told journalists after Nigeria's 4-3 victory over South Africa in the women's Afcon final, Awcon, Saturday that "we are indeed interested".
"We have all the infrastructure and stadiums to host this kind of event like we did in 2010 with the FIFA World Cup," she told local media.
Cameroon was stripped of hosting the 2019 edition due to delays in preparing for the tournament and security concerns.
Cameroon has faced persistent attacks by Boko Haram jihadists in the north and a conflict between the army and separatists in the two English-speaking regions.
https://www.vanguardngr.com/2018/11/afcon-2019-north-africa-wants-it-moved-from-cameroon-to-morocco/
Subscribe for latest Videos